In the News: De Giorgi on Mideast, Zhou on resolutions, Breault on gaming
Recent news media coverage featuring Webster University employees includes:
De Giorgi on Italian TV amid Crises in Iran, Iraq, Libya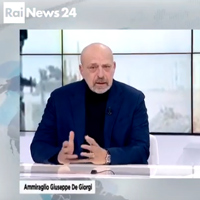 Giuseppe De Giorgi, adjunct faculty member in international relations at Webster Geneva, appeared on three Italian national TV news programs in early January analyzing military and geopolitical implications of the current crises in Iran, Iraq and Libya.
The Italian flag officer expressed his concern about the U.S. strategy in the Middle East after the attack on Iran's General Qasem Soleimani.
Any military strategy pursued by the United States will have an impact on European foreign policy and military presence in the Middle East. This is especially true for the Italian forces on the ground, which are strictly dependent on the American troops and arms. Unequipped to take any initiative in Libya nor in Iraq, Italy is thus unlikely to emerge from this crisis as an influential power on the international chessboard, Di Giorgi said.
That also means its troops on the ground are at higher risk. However, the former Chief of Staff of the Italian Navy argued, the world should not expect great military retaliation from Iran, but rather an increasing anti-American (and anti-foreign presence) pressure across the whole Middle East.
De Giorgi also mentioned the lack of stand-alone authority by the European Union, in matters of foreign policy. This, instead, since the birth of the Union, speaks through national interests—some voices are louder than others are and eventually manage to be heard at the international level. This crisis also opens the door to initiatives by other actors including Russia, China and Turkey, which could exploit the opportunity in their favor, changing the game.
Watch De Giorgi's appearances here:
Zhou at Medium: Why you've already failed your New Year's resolution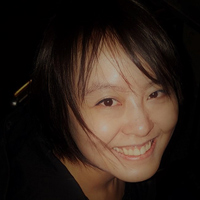 Zhichun Zhou, assistant professor of behavioral psychology in the School of Education, penned an article published on Medium: "Chances Are You Have Already Failed Your New Year's Resolution. Here's Why."
"We are thinking about resolutions all wrong," she writes. "While the goals are admirable, by measuring them over the following year, rather than recognizing our small accomplishments along the path of self-improvement, we set ourselves up for disappointment.
"In addition, because we don't change other behaviors associated with our goals, we further feel disappointed when we don't receive immediate gratification and the whole goal ends up feeling like a terrible chore."
Zhou then goes on to explain behavioral tips and practices that would help make such resolutions more realistic and attainable.
Read the full piece at Medium here.
Breault Discusses Gaming on Dice Geeks Podcast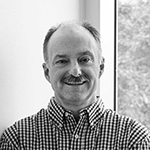 Mike Breault discussed his gaming career and teaching in Webster's game design program on the gaming podcast, Dice Geeks.
After working on Pool of Radiance, the first D&D video game, Breault left TSR to focus on digital games. That switch led him to work on Call of Duty, Far Cry 3, The Elder Scrolls Online, and many other video games.
Now, he teaches at game design at Webster University helping to prepare the next generation of role-playing game and video game designers.
Breault is an assistant professor in the Games & Game Design program in the Electronic and Photographic Media Department in Webster's School of Communications.