In the News: Hall on Clay-Bush; Liberati on pandemic's effect on children; Alumnus McDaniel book on Selma; Rodak in Space Coast Business
Recent news media coverage involving Webster University community members includes:
Hall in National AP Story on Clay-Bush Outcome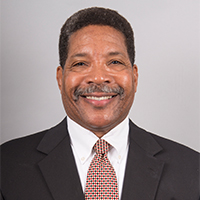 Bill Hall was quoted in an Associated Press story about Cori Bush's surprise win over Lacy Clay in the Democratic primary of a U.S. congressional race for a district in the St. Louis region.
The story was carried in more than 300 newspapers across the United States. Noting Bush's activity during protests in Ferguson, Hall said the race was affected by Clay's participation in contrast with Bush, who earned a reputation as a fierce proponent of efforts to get equal police and courts treatment for Black people.
Hall is an adjunct faculty member of political science in the College of Arts & Sciences.
Click here to read The Washington Post story.
Liberati Discusses Impact of Pandemic on Children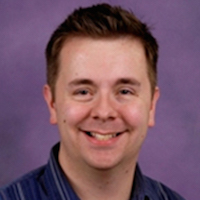 Ryan Liberati was interviewed live on Fox 2 this month to discuss the stress children may be feeling about the COVID-19 Pandemic, having (or not having) to return to school, and not being able to play with their friends.
Liberati, assistant professor in the Department of Professional Counseling in Webster's College of Arts & Sciences, said the isolation and decreased access to friends, summer camps and school is hitting younger children more.
"They don't quite understand what's going on, they don't have the life experience to understand all this. In my private practice I've seen a lot of children below the age of 10 coming in with signs of anxiety and depression, and all this uncertainty with COVID-19."
Asked about parents passing on anxiety to their children, Liberati said the best thing parents can do is keep communicating with them, and encourage children to talk about how they're feeling.
And when should a family or parent seek counseling? "Any time it is interfering with their personal life or work life, we do encourage them to seek professional help from a mental health professional," Liberati said, "just to talk about the things that are going on, and hopefully get the skills to bolster both themselves and their children."
Alumnus Publish Book "I am Who I am Because …"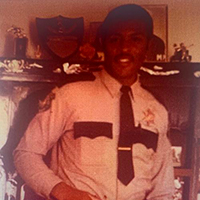 Webster alumnus Willie (Mac) McDaniel was featured in several newspapers for his new book, "I am Who I am Because …" which chronicles his childhood in Selma, Alabama in the 1950s. McDaniel unabashedly writes about how he left his high school with a 1.9 grade point average, the grade point average was the result of starting every school day at 5 a.m. to go to work with his father who was employed by Selma sanitation, arriving late for school, and acquiring suspensions for too many tardies.
After high school, McDaniel enrolled at Reedley College, earned his associate of arts degrees in criminology, followed by a bachelor of science degree from Fresno State and a master of arts degree from Webster University. Turning the pages of the book, the reader will be inspired by McDaniel's dedication to traditional values of faith, family, patriotism, hard work, and service. The book is described as "a remarkable story of one man's drive to become a success an an inspiration for others to believe that they, too, have the opportunity to be the best they can be."
Click here to read full story.
Rodak Space Coast Business Article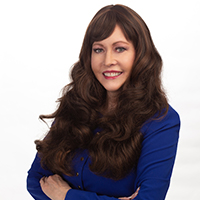 Dawn Rodak, campus director for Webster's Melbourne, Florida metropolitan location, wrote an article for Space Coast Business, "Pursuing a Graduate Degree: Is It Right For Me?"
The article mentioins Webster's expanded offerings in the region, with new graduate degrees and certificates, such as School Counseling, Criminal Justice, National Security and Information Assurance, in addition to Business, Cybersecurity and Counseling degrees offered by Webster in Florida.
Rodak pointed to data that shows higher earnings and lower unemployment for those with graduate degrees, but emphasized that deciding to pursue a degree must align with career goals.
"When students share their regrets with me, it's usually that they wish they hadn't waited so long to come back to school."