Updated Resources: Security and Privacy Section of the Website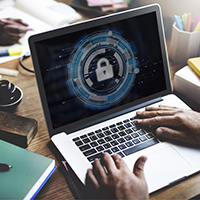 The Privacy and Information Security Department has added critical resources regarding privacy and data security on a new section of the website at: webster.edu/privacy-security.
These resources are made available to help protect personal and sensitive information of the entire Webster community. The site will promote transparency for prospective students, faculty, adjunct faculty, alumni, employees and all other constituents of the University.
Users can use the site to learn more about security and privacy topics, access pertinent forms and notices, as well as keep informed of awareness training, guidance and consultation in furtherance of the University's privacy and information security mission, and applicable privacy laws and regulations.
Webster University is dedicated to preventing unauthorized access to information, maintaining the accuracy of information, and ensuring the appropriate use of information. We strive to put in place appropriate physical, electronic, and managerial safeguards to secure the information we collect in all formats: on paper, electronically, and verbally. These security practices are consistent with the policies of the University, with the laws and regulatory practices of multiple federal agencies, as well as the European Union's General Data Protection Regulation (GDPR). As more U.S. regulations/laws come into effect we will work diligently to align the University's best practices with those newly implemented regulations.