Webster University Safe Computing Guidelines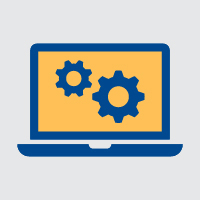 This is a friendly reminder that computer viruses, spyware, and phishing scams are still waiting to disrupt and cause considerable harm to our privacy and institutional data here at Webster University.
To help avoid these risks, please follow these guidelines to keep your computer and information secure:
Double-check the email address before responding. Hover your mouse over the sender name for the email to display to make sure From name/signature matches the From email address. As a reminder, any email that comes from outside of the @webster.edu domain is delivered with a caution message in a banner at the top of the message.
Please report all suspected phishing attempts. Please

view this web page

for more information about phishing scams and how to spot them.
Protect your passwords and do NOT share them with anyone. Please use two-factor authentication when possible.
Make sure your anti-virus software is up-to-date.
Update software regularly with the latest security patches.
Lock or log out of your computer screen any time you step away, even for brief periods.
Beware of spoofed links/web pages (links that appear to go to a legitimate web site but upon hovering your mouse over the link actually point to a different [and malicious] web page altogether). Only click on links from trusted sources.
Report computer security issues and viruses to the IT Service Desk at

support@webster.edu.