Bitner Named Director of OIE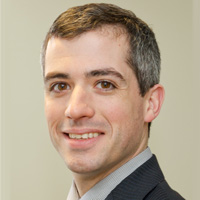 The Office of Academic Affairs has announced the appointment of Justin Bitner as director of Webster University's Office of Institutional Effectiveness (OIE), effective immediately.
Bitner has been serving as interim director of the OIE since last July and has been with Webster for six years.
He earned his BA in English from Wittenberg University in Springfield, Ohio, and his M.Ed. in Higher Education Administration from Loyola University in Chicago.
The OIE, a unit of the Office of Academic Affairs, provides resources to support informed decision making, analysis, and student learning outcomes assessment at the University. For more information, see www.webster.edu/effectiveness.