Vienna Student Wins 2017 Best Graduate IR Thesis Award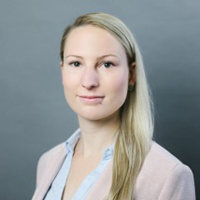 Webster University's International Relations program has announced that Theresa Rueth, a graduate student at the Vienna campus, has been selected for the 2017 Best Graduate Thesis in International Relations Award for her thesis, "Asylum Seekers and European Integration: The Impact of EU Asylum Policy."
The selection committee members, professors Robert Barnidge (St. Louis), Ken Houston, (Cha Am, Thailand), and Pinar Alokoc (St. Louis), found her thesis to be a valuable and timely contribution to international relations scholarship that is problem-oriented and policy-driven.
Priscillia Holdbrook, from the Accra, Ghana campus, received honorable mention for her paper, "Making Agriculture Attractive to the African Youth for Sustainable and Inclusive Growth."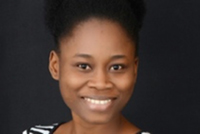 The Best Graduate Thesis Award in International Relations is given annually to recognize individual excellence in student research. It is open to all international relations graduate students throughout Webster's global and online network, and winners are selected through a competitive, blind review process.
Learn more about graduate and undergraduate international relations degree programs at Webster here.