Introducing New Full-Time Faculty Members in Fall 2020
Fourteen new faculty members joined Webster University for the Fall 2020 academic term. Read about each one in the short bios below.

"We are pleased to welcome this distinguished and diverse group of new full-time faculty members," said Webster University President Julian Schuster. "They bring strong academic credentials and unique yet varied experiences in a range of industry and educational settings, and I look forward to the energy and talent they will share with students and colleagues this fall. This has been a challenging time to conduct searches, and I thank the faculty and staff on search committees and the academic deans for completing their work so successfully."
New Faculty Members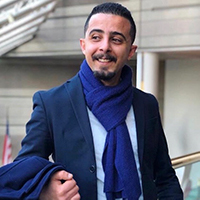 Salim Ayoub
Assistant Professor, Global Languages, Cultures & Societies
PhD, University of Miami
Salim Ayoub joins Webster under the Jane M. and Bruce P. Robert Endowed Professorship in French and Francophone Studies. He graduated with a PhD in Literary, Cultural, and Linguistic Studies from the University of Miami in May 2020. Ayoub is a former Visiting Assistant Professor of French at Colby College as well as a former teacher of English, journalist, and social worker. He holds a BA in General English Studies from the Université Mohammed V in Rabat, Morocco; a BA in Teaching English as a Foreign Language (TEFL) from the Université Moulay Ismaïl in Meknès, Morocco; and an MA in Moroccan-American Studies from the Université Hassan II in Casablanca, Morocco.
In 2016, he received the Outstanding Teaching Assistant Award and the Summer Research Award that enabled him to conduct research in the Netherlands, Belgium, and France. In 2019, Ayoub was the recipient of the College of Arts and Sciences Dissertation Award and served as the On-site Coordinator for the University of Miami in Paris Study Abroad Program (UParis).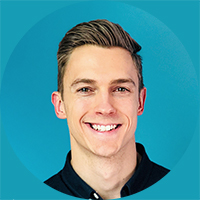 Matthew (Matt) Burton
Instructor, Electronic & Photographic Media
BA, Maryville University
Matt Burton's passion for game development and design has led him to create and publish 10 titles in the iOS and Google Play app stores during the past 7 years. Building on his BA in Information Systems from Maryville University, Burton self-published several games and mobile apps which have been featured in IndieGame and "Stuff" Magazine.
In 2016, Burton was hired by Pixel Press in St. Louis as a Software Developer, where he fine-tuned his skills by working with clients such as Mattel, Cartoon Network, and Disney/Star Wars. He played a key role in the development of the educational software program "Bloxels" which won the New York Toy Fair "Toy of the Year", and was featured in articles by Kotaku and Polygon. Burton's experience in game design, coding, and production while with Pixel Press aligns well with the Game Design Program at Webster University.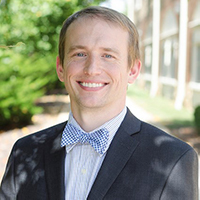 Andrew Elvington
Assistant Professor, Biological Sciences
PhD, Medical University of South Carolina
Andrew Elvington earned a BS in Microbiology at Clemson University, then attended graduate school at the Medical University of South Carolina. His PhD research investigated aspects of the immune system in injury and recovery in experimental ischemic stroke. Additionally, he was also active in gross anatomy education for professional students in medical, dental, and health professions programs.
After finishing his PhD, Elvington was a post-doctoral research scholar at Washington University in St. Louis, during which time he explored immune factors in the progression of cardiovascular disease. Most recently, he was an Assistant Professor of Biology at Missouri Baptist University, teaching undergraduate courses in the biomedical sciences.
Elvington lives in south Saint Louis County with his wife and two boys, with interests including music, literature and sports.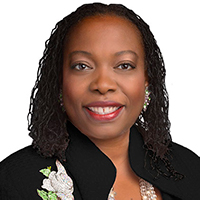 Sharilyn Franklin
Visiting Assistant Professor, Management
PhD, Walden University
Sharilyn Franklin manages a portfolio of firms operating in the areas of organizational development, brand development, and human capital capacity building. She has a 30-year history of successfully working with individuals, teams, and organizations to identify problems and create value-based opportunities. She has coached or trained more than 1600 individuals at all developmental stages, from around the globe, and in various industries. She teaches graduate-level courses and has taught internationally.
Franklin has received over 200 business, civic, or academic awards and enjoys relationships with brands like Goldman Sachs, Gillette, Sprite, CNN, and Anheuser Busch, to name a few. She is an acclaimed Consultant, Board-Certified Coach, and Catalyst for improved productivity and performance.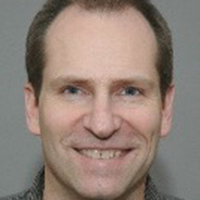 Walter Gavlick
Visiting Assistant Professor, Biological Sciences
PhD, University of Massachusetts Amherst
Walter Gavlick received his BA and MS in Chemistry from Saint Louis University and his PhD in Analytical Chemistry from the University of Massachusetts Amherst.
Gavlick has spent over 30 years as an industrial analytical chemist developing pharmaceutical and agricultural chemical products while working at companies such as Merck, Bristol Myers Squibb, and Monsanto/Bayer. During that time, he managed analytical chemistry groups and was named a Monsanto Science Fellow in recognition of his expertise in analytical chemistry. His research interests include chromatographic separations associated with pharmaceutical and agricultural products and the use of analytical chemistry to support product development.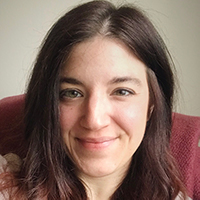 Allison Gorga
Assistant Professor, Law, Crime & Social Justice
PhD, University of Iowa
Allison Gorga received her BA in Sociology and Studio Art from Trinity University. She completed her PhD in Sociology at the University of Iowa in 2018, where her dissertation examined how correctional workers understood, accepted, or rejected evidence-based correctional practices at the Iowa Correctional Institution for Women.
Gorga's research interests include gender, punishment, and correctional health care. Her prior research has involved interviewing sorority women about homophobia in the Greek rush process and interviewing prisoners about the gender expectations and hierarchy in a women's prison. She is currently working on a project involving prison health care providers and the challenges they have faced during the COVID-19 pandemic.
In her free time, she likes to jog, play trivia, and draw and paint.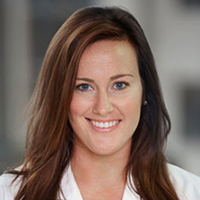 Shannon Kispert
Assistant Professor, Biological Sciences
PhD, Saint Louis University School of Medicine
Shannon Kispert earned her BS in Biological Science from The University of Tulsa and her PhD in Pathology at Saint Louis University School of Medicine. Her research interests include the investigation of pathological effects of cigarette smoking on breast and bladder cancer development and progression. She specifically studies phospholipase-A2 pathways and their dysregulation in response to smoke exposure. In addition, she is interested in epidemiological studies regarding tobacco and E-cigarette use.
Kispert's true passion is education and she has experience teaching anatomy and pathophysiology at the undergraduate, graduate, and medical school level. She is an enthusiastic educator and particularly enjoys time spent mentoring students.
In her free time, she enjoys exploring the outdoors with her husband and toddler, trying new foods, and teaching Zumba.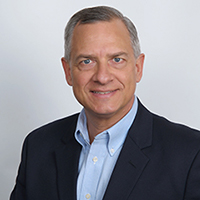 Doug Menendez
Instructor, Mathematics & Computer Science
MBA, Saint Louis University
Doug Menendez obtained his BSBA degree in Accounting and an MBA from Saint Louis University. He is a Certified Internal Auditor (CIA), Certified Information Systems Auditor (CISA), and holds an ISACA Cybersecurity Certificate.
Menendez is a seasoned executive with over 30 years of experience in risk management, auditing, and compliance. He has worked across multiple industry leading companies, including Mastercard, Graybar Electric, Enterprise Holdings and Express Scripts.

He is a member of InfraGard (the FBI's public-private security partnership), the Information Systems Security Association (ISSA), local Data Analytics User Groups, and is on the SecureWorld Expo Advisory Council. He is also a speaker at local, national and international conferences.

Menendez is deeply committed to mentoring students to find successful careers and has participated in the Mentored Pathways Program and Saint Louis University Alumni Advisor Network.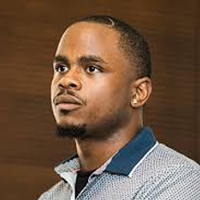 Jonah Mixon-Webster
Visiting Assistant Professor, English
PhD, Illinois State University
Jonah Mixon-Webster holds a BA and an MA from Eastern Michigan University, and a PhD from Illinois State University.
Mixon-Webster's first book, Stereo(TYPE), won the Sawtooth Prize from Ahsahta Press and the 2019 PEN America/Joyce Osterweil Award, and was a finalist for the Lambda Literary Award for Gay Poetry. He has won the Vermont Studio Center/Callaloo Poetry Fellowship, a Restorative Narrative Fellowship, and a PEN America Writing for Justice Fellowship for his ongoing multimedia project, Protocol: An Investigation of Policing Methods in 21st-Century America. In 2020, he was awarded the Windham-Campbell Prize for Poetry from Yale University.

His research and teaching interests include paracolonialism, the Black Arts Movement, queer literary theories, and experimental performance/digital arts studies. He is the co-leader of the PEN America Detroit Chapter and has worked on social justice issues like the Flint Water Crisis and mass incarceration.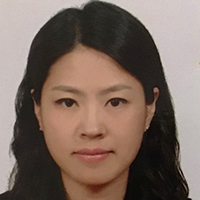 Sung Eun (Stella) Park
Assistant Professor, Communications & Journalism
PhD, University of Alabama
Sung Eun (Stella) Park received a PhD from the University of Alabama with a concentration in advertising. She is originally from South Korea, but has spent several years in different parts of the USA while pursuing her master's degree and bachelor's degree in Austin, TX, and Tuscaloosa, AL respectively.
Park joins Webster after working at the University of Southern Indiana for two years. Her research interest is in investigating the effect of visual elements of advertising in conjunction with health communication. Park's recent works have been featured in several peers reviewed journals including the Journal of Visual Communication in Medicine and Health Communication.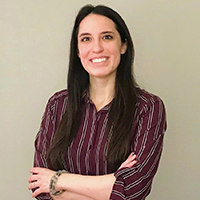 Brynne Schroeder
Instructor, Graduate Department of Education
PhD, Fielding Graduate University
Brynne Schroeder earned a PhD in Human Development from Fielding Graduate University. Throughout her doctoral research, she explored the social and emotional factors that influence student success in higher education. Prior to earning her doctorate, Brynne received a Master's in Clinical/Community Mental Health from Western Illinois University and a BA in Psychology from Knox College.
Before joining the team at Webster, she worked as an outreach specialist and mental health professional. Her research interests in deep learning, college success, and well-being inform her teaching philosophy. She values collaborative instruction and encourages application of course material to real-world settings.
Evangeline Whitlock
Assistant Professor, Conservatory of Theatre Arts
MFA, University of California San Diego
Evangeline Whitlock holds a BA in Communication Arts and Sciences with an Emphasis in Theatre from Calvin College and an MFA in Stage Management from the University of California San Diego.
Whitlock is a professional stage manager and has experience on and off Broadway, in regional theatres across the country, on international and national tours, with ballet and contemporary dance companies, and with large-scale corporate and industrial events. Her particular interest as a stage manager centers around blending an ethics of care with professional theatre practice to facilitate the creation of original community-engaged work and theatre for social justice.

Prior to joining Webster, Whitlock lived and worked in New York City and was the Visiting Assistant Arts Professor of Stage Management at New York University. She has also taught and mentored student stage managers at Adelphi University, Brooklyn College, and Baylor University.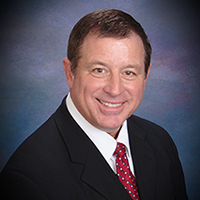 Doug Whitman
Assistant Professor, Business
DSc Candidate, University of Alabama at Birmingham
Doug Whitman received his BSBA from the University of Arkansas in 2000 and his MBA, Healthcare Management, from Duke University in 2002. He is currently a candidate for his DSc in Healthcare Management from the University of Alabama Birmingham, with an expected graduation this month.
For the last six years, Whitman was an adjunct professor at the University of North Carolina Wilmington. He has 20 years' experience leading healthcare companies, most recently as a healthcare consultant specializing in crisis change management. He was previously CEO of a technology start-up, Senior Vice President of a broadcasting company, Vice President of a healthcare company, Managing Director of an investment bank, and director of strategic growth for a healthcare company.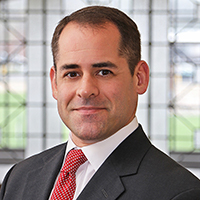 Joseph (Joe) Zlatic
Associate Professor, Law, Crime & Social Justice
PhD, Saint Louis University
Joe Zlatic attended Saint Louis University where he earned his BA, MA, and PhD. Zlatic has worked in higher education since 2013 and previously served the US District Court for Eastern Missouri for seven years as a community supervision officer. He has engaged in policy advising and implementation at federal, state, local, and non-profit levels.
His research interests include criminal justice policy development and evaluation, implementation of evidence-based practices, community corrections, and alternatives to traditional criminal case processing. Zlatic seeks to conduct field-based action research dedicated to the identification and exploitation of points of leverage within criminal justice organizations in order to contribute to enhanced public service.
He is a lifelong resident of the St. Louis area where he currently resides with his three children.