Excellence in Teaching: 2020 Kemper Award Winners Guterman, Hwang, Dixon, Serfass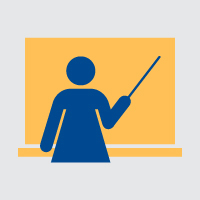 One of Webster University's traditions prior to the annual commencement is to recognize faculty members with Webster's most prestigious faculty awards, the William T. Kemper Award for Excellence in Teaching and the Wilma and Roswell Messing, Jr. Faculty Award.
Kemper Award for Excellence in Teaching
The Kemper Award is awarded each year to two full-time and two part-time faculty members at Webster University who demonstrate teaching at its finest. Nominated and supported by students and colleagues, they are selected by a committee of their peers for their outstanding teaching. The award is funded by the William T. Kemper Foundation. This year's recipients are Gad Guterman, Sheila Hwang, David Dixon and Thomas Serfass.
Gad Guterman, associate professor, Conservatory of Theatre Arts, Leigh Gerdine College of Fine Arts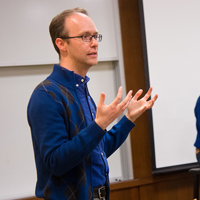 Gad Guterman bases his teaching philosophy upon three beliefs: first, every student learns differently, therefore he must appeal to various ways of learning; second, setting high standards is critical, especially in preparing students for beyond the classroom; and third, the performing arts are objects of study as well as knowledge-generating practices.
Utilizing this philosophy, he strives to create learning experiences that engage and move his students. Numerous former students attested to Guterman's understanding of how both active participation and silent reflection are important factors for education. "He is the ideal moderator for any class based discussion, especially because of his way of playing devil's advocate without being condescending to any parties involved," said one student. "It takes a special educator to make most, if not all, opinions in a room receive equal attention and discussion."
An alumnus of the Conservatory explained how his interview with Guterman, head of the Theatre Studies & Dramaturgy program, was the single biggest factor in his decision to attend Webster University. "Gad got me excited for dramaturgy, theatre, and the learning process that comes with being challenged while pursuing a theatre degree."
Another student shared how much he was inspired by [Guterman's] wealth of knowledge. "By reading plays, engaging in discussion, and by reading supplemental materials, Gad has invoked in me a sense of wonder about theatre, myself, and the world around me."
Sheila Hwang, professor, English Department, College of Arts & Sciences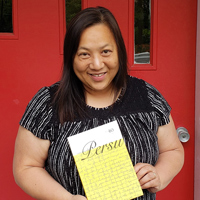 Sheila Hwang understands the expectations students have when entering a college English classroom and works with them to exceed those expectations by not only teaching the mechanics of literature but expressing the importance of the lessons to be gleaned from those works. "In addition to learning to analyze the elements of literature, in my classes students learn to form their own understanding of literature, society, and ultimately themselves," said Hwang.
She describes her teaching philosophy as an active learning experience that encourages sharing perspectives, exploring counterarguments and crafting strategies to not only understand the material, but to develop a malleable set of tools that can help them succeed in future critical thinking tasks within the world of literature and without.
Testimonials from those she has worked with on both student and academic levels spoke to Hwang's ability to be insightful and resourceful in her approach to teaching. Describes by one student as "the most approachable professor I've had at Webster," Hwang "consistently showcases her resourcefulness by presenting clear and concise ways to move forward in every situation." Another nominator also expressed gratitude for her capacity to challenge student analyses and elevate understanding in a compassionate and invaluable way that remains with them even after their coursework with Hwang.
"Grappling with good literature provides readers with practice for the complicated, messy world in which we live," said Hwang discussing the importance of studying the written word. "My students can rely on me to respect them, and to support them when they take intellectual risks, especially when their perspectives and analyses seem in opposition to my own."
David Dixon, adjunct faculty, Business Department, George Herbert Walker School of Business & Technology
David Dixon has been teaching college mathematics for over 30 years and has taught, according to his careful calculations, "well over 6,000 students at Webster over the last 25 years." His passion for teaching remains unwavering and he works hard to ensure that each student not only grasps the concepts but can translate their learning to real world scenarios.
His former students have praised him for his ability to make a subject that can often be seen as dry, instead fun and engaging. One student recalls Dixon bringing in a basketball to demonstrate how a formula could prove the precise way to make a perfect three-point shot. Another student found that Dixon's positive attitude and the laid-back atmosphere of his statistics class was a respite from her busy life as a healthcare worker.
"I believe that a true teacher is not simply a presenter of material," said Dixon. "Rather, a true teacher makes the most of every teaching moment to impart knowledge and to inspire the thirst for more knowledge." Dixon's passion for his subject, his dedication to setting aside time to ensure his students are progressing towards success and his availability to answer whatever questions they may have, has left a lasting impression on every student who has come into his classroom.
Thomas Serfass, adjunct faculty, Communications & Journalism Department, School of Communications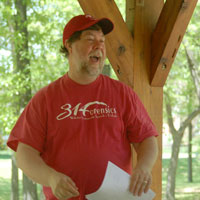 Thomas Serfass holds dearly his role as an educator, believing it isn't just something he does, but it is who he is. He describes his teaching style as collaborative and adaptive, considering himself lucky that he gets to teach as often as he does. "I get to know how students learn best, and make certain I adapt as much as I can to each differing learning style while communicating the curriculum," said Serfass. "The other foundational principle for me is to include and highlight critical thinking in every aspect of our daily lives."
He has served as a faculty advisor for the Forensics and Debate team for 19 years. One past team member—who is now a college instructor herself—described Serfass as a kind and giving educator who showed concern for his students. She provided an example of a time when she was struggling with speaking in front of an audience, Serfass explained that playing to her strengths as an actress was a way to get out of her head and perform well on stage. His ability to bring out the skills in his students stuck with her and has allowed her many successes in her career as a college instructor.
Another former student of Serfass described him as a teacher turned mentor, always willing to help, and how her time in his class was "an experience of a lifetime," in large part due to Serfass' belief that there are lessons to be learned from his students just as much as there are lessons to be taught.
Messing Faculty Award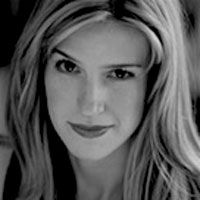 The recipient of the 2020 Wilma Roswell Messing Jr. Faculty Award is Joanna Battles, associate professor in the Conservatory of Theatre Arts.
Battles will travel to Australia and New Zealand in the summer of 2020 to attend the Voice and Speech Trainer's Association conference: Dreaming the Future, Evolving Traditions, as well as Fitzmaurice Voicework's international conference, Freedom and Focus: Breathing is Meaning. Battles will be presenting at both conferences and studying alongside voice and speech professionals from around the world.
Read more about Battles' proposal in this previous article.