Webster LEADS Europe Retreat in Tuscany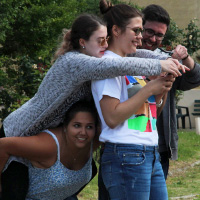 What could be better than learning about leadership under the Tuscan sun? Twenty-one students from Webster's Vienna and Geneva campuses experienced exactly this during their annual leadership retreat this Spring. Through the Webster LEADS program, the students had the opportunity to journey to Italy for a weekend of workshops and activities at a small Tuscan town of Pistoia near Florence, Italy.
During their time in Italy, the students resided in a 16th century villa, where they joined the photography students, there on a two-week summer study abroad workshop led by Webster Geneva professor and head of Media Department Francesco Arese Visconti.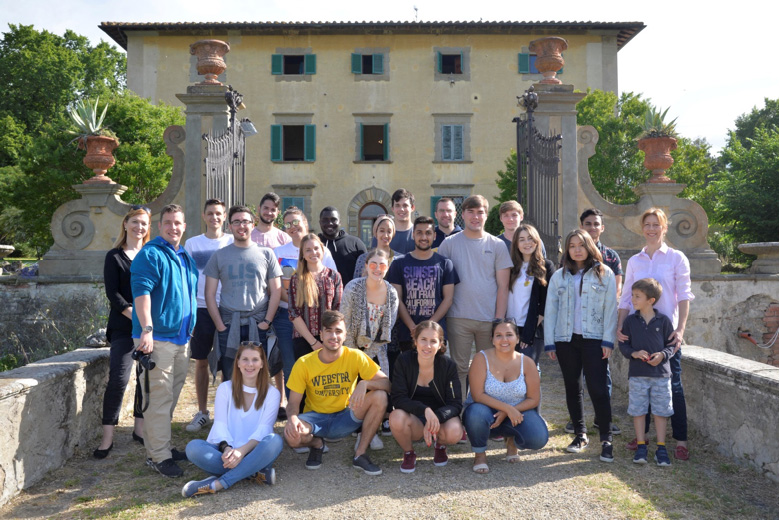 The retreat program included different activities aimed at preparing the students to assume leadership positions at their universities, especially as leaders in upcoming new student orientations. This memorable weekend was filled with engaging activities, team-building and skills building exercises (role-play and orienteering), exploring through art-based learning project, delegated time for reflection, and time spent planning how to improve the campus community through engaged student leadership. In addition to leadership activities, the participants also had the opportunity to tour Florence and enjoy the local culinary delicacies.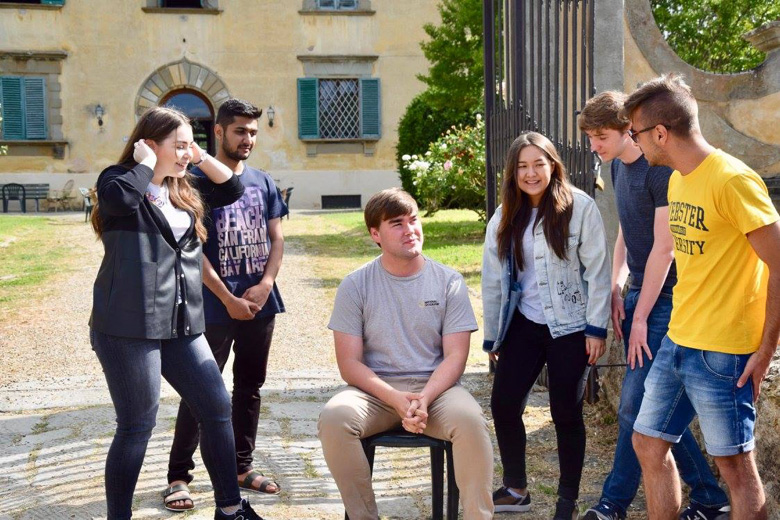 An Experience to Remember
Geneva first-year student Zhibek Nazhmetdinova enjoyed the retreat, especially "different games which made this trip unforgettable and made us to think about people whom we appreciate."
Geneva third-year student Rachel Tenorio: "My favorite activity was the Helium Stick challenge, which amazingly our team managed to complete. Although we may have taken a while to stop yelling and start communicating, in the end we were pretty good at it!"
Vienna student Anika Jenke: "The retreat was an amazing experience! I learned more about myself and was able to meet so many great people. I am excited to build more relationships with people from different campuses in the future."
Geneva graduate student Karlis Vasilevskis: "I really enjoyed the retreat, which was much about working together, as it was about discovering yourself, your strengths, weaknesses, thresholds, limits and capabilities. I believe that was exactly what both campuses of Geneva and Vienna were working to cultivate and motivate."
More Photos
See more photos from the weekend at the Webster Geneva Tuscany Photos blog.