Webster Leiden Hosts Keys2Hope Concert In Amsterdam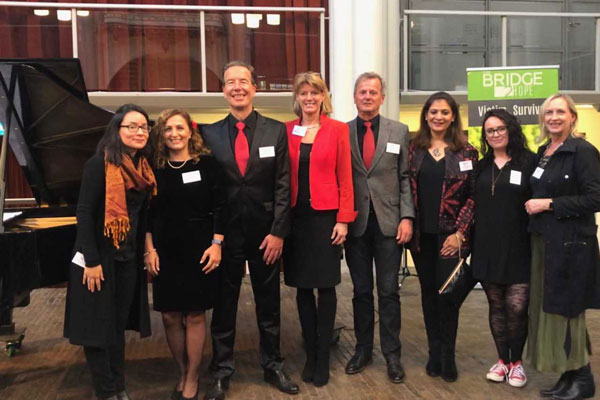 Webster University Leiden and Bridge2Hope foundation organized the Keys2hope concert on Sept. 29, with pianist Raluca Sabau in the beautiful Amstelkerk in Amsterdam. The Bridge2hope foundation, formerly known as the Bijlmer Project, works with survivors of human trafficking, bought and sold for sexual exploitation in the Netherlands and the European Union.
The foundation serves as an anchor for undocumented survivors of human trafficking, empowering them towards economic, psycho-social, and spiritual freedom and focusses on stabilization, rehabilitation and reintegration in its intervention programs.
The Bridge2hope continues to provide opportunities for Webster students for internship, practicum, and research. This organization raises awareness on the issue of human trafficking and modern-day slavery by providing a "classroom outdoors" approach by taking students out of the classroom, into the real world, and making them truly global citizens.
For more information about the work of Bridge2hope, visit thebridge2hope.org.