Dutch Radio Features Webster Students on 'Super Tuesday'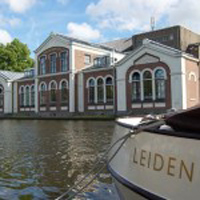 The largest radio station in the Netherlands turned to Webster University students and faculty at the Leiden campus for their thoughts on "Super Tuesday" and the U.S. presidential election campaigns.
"It's not a debate anymore, its's a Reality TV show," said one student, remarking on the political theatre of the primary season thus far. Overall the students said they would like to see that politicians are more serious in their approach.
Faculty member Jill Adler emphasized the importance of students registering to vote and showing up at the polls.
Hear their thoughts in English in two separate segments at Radio NOS:
9:30-14:00 (faculty member Jill Adler)
35:14-44:20 (student interviews)