LERRN Project Supports Refugees Pursuing Education at Webster Athens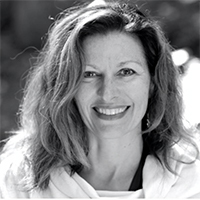 Since January 2018, Webster Athens has partnered with the Love Elevates Refugee Relief Network (LERRN) to make higher education more accessible to students who are refugees. The program has sponsored 18 students at Webster's Athens, encompassing 234 credit hours, while the first student in the program graduated with an MBA in August 2020.
This fall, the program has sponsored ten students, who are all on their way to earning their degree despite extraordinarily difficult life circumstances.
The program is led by Jennifer Moiles, the founder and director of LERRN who says the program's mission is "to enable and normalize random acts of human kindness and solidarity."
"Our community of donors, volunteers, sponsors, students and university faculty who contribute to the success of our program is resembling something that looks like a family more and more every day," said Moiles. "Together we are forging a new way forward and writing a new chapter in history. We see a world where we show up for one another; we stand for each other. We share coffee, international cuisine, experiences, heartaches, hopes and dreams with one another. We aren't afraid to show that we care and that we recognize our shared humanity."
According to the UNHCR, more than 68.5 million forcibly displaced people worldwide, including about 65,000 refugees in Greece. Students currently in the program hail from at least ten countries affected by wars. Most of them speak multiple languages and possess a level of wisdom about worldly issues, survival, and perseverance through the experiences that have brought them to Greece.
The students benefit from a shared vision to offer relief and empowerment after emerging from war-torn areas. Peggy Manouka, assistant professor and director of Admissions at Webster Athens, says that vision starts with Moiles, the LERRN founder.
"Jennifer is a true angel!" said Manouka. "She is always there to lead her team help, protect, support; she is actively and practically alleviating the pain of displacement for our students. She is committed to inspiring toward growth, empowering the youth, creating a sense of community, solidarity, respect and well-being for all."
Visit the LERRN website to learn more about the LERRN-Webster Athens collaboration and give support to a student.