Webster's Henderson Hall Location Hosts Let. Gen. Henry P. Osman, President and CEO, Toys for Tots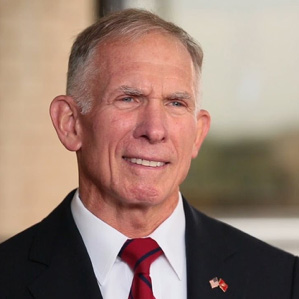 On April 2, Lt. Gen. (USMC, Ret) Henry P. Osman took time out of his active schedule to attend a class at Webster University's Henderson Hall campus location in the National Capital Region.
Webster University offers several master's degree programs, one of which is Organizational Development (ORDV). This inaugural class is reaching the end of their journey at Webster. These students will be the premier class at Henderson Hall to earn the MA in ORDV.
Local faculty and staff celebrate these students as they complete this rigorous course in pursuit of their degree culminating in this historic milestone in their lives.
These capstone students are enrolled in ORDV 6000 which is the Practicum Project. As a momentous learning experience for this class, the cohort recently interviewed LTG Osman, who is the President of the Marine Toys for Tots Foundation.
The interview with Osman was intended for the class to present their ORDV research and receive feedback from a company's president regarding his organization and his experiences as related to the cohort's research. At the end of this class, everyone was awed by the invaluable knowledge and perspective that Osman provided. The capstone class is well on their way to finalizing their practicum projects.