Tips, Resources for Starting and Sustaining Successful Research Program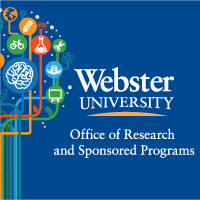 The Office of Research & Sponsored Programs (ORSP) and faculty of the College of Arts & Sciences invite you to a lunch and learn on "Tips and Resources for Starting and Sustaining a Successful Research Program," Thursday, April 12, in Browning Hall room 140.
Our guests will be Brian Carpenter, professor of Psychological & Brain Sciences, Washington University in St. Louis, and
Susy Stark, associate professor of Occupational Therapy, Neurology and Social Work, Washington University School of Medicine.
Join us for an informal and tasty opportunity to learn from these two seasoned researchers about how to establish and grow a thriving research program. Topics will include getting research started, maximizing collaborations, creativity in funding, balancing responsibilities, and essentials in dissemination.
The lunch and learn format offers attendees the opportunity to help tailor the discussion – so please bring your questions and topics of interest.
Salad, sandwiches and drinks will be included. Space is limited—first come, first served.
About the ORSP
Advancing Webster University through faculty development and support for external funding, award management, and research compliance.
Webster University's Office of Research & Sponsored Programs (ORSP) was established through a grant from the National Institutes of Health's (NIH) Biomedical/Biobehavioral Research Administration Development (BRAD) program to build research administration capacity and oversight that will provide the basis for an improved research infrastructure. ORSP seeks to support faculty research and scholarship that will ultimately strengthen educational and research experiences for Webster's students and promote opportunities for external funding and recognition.