Visiting Professor Presents New Compositions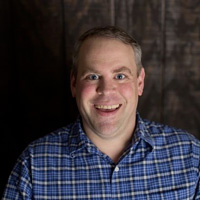 Mark Connor, visiting professor and composer in the Department of Music, is announcing happy news for any music composer — namely, the publication and presentation of new works.
Connor's band work "Hymn for the Steadfast" was featured this month at the Western International Band Clinic in Seattle, Washington. The band clinic, one of the largest in the country, draws in excess of 700 participants each November. Connor's work was chosen for inclusion on a new-music event.
"I have signed the contract for two works to be published by RWS Music, and distributed by C.L. Barnhouse," said Connor. "They are 'On Silver Wings' a work I wrote two winters ago in honor of a childhood friend who perished in a plane accident. The other is a work that I finished in October called, 'Black Sea Journey' that is written for a junior high/beginning band. Both will be professionally recorded in the spring and released in the summer of 2018."
Connor is teaching courses in music theory and music history this year in the Leigh Gerdine College of Fine Arts. His music, primarily for band and orchestra, has been performed around the country and in Europe, and is published and distributed widely.
"We always celebrate new publications and the furthering of creative activity," said Jeffrey Carter, chair of the Department of Music. "One of Mark's works will be performed on the Wind Ensemble program on Monday, Dec. 4, and we hope that our Webster family will catch that concert and witness Mark's music first-hand."
Connor also hosts the podcast series Everything Band.
Visit Connor's website.