Annual Faculty Photography Exhibition Opening Reception Jan. 24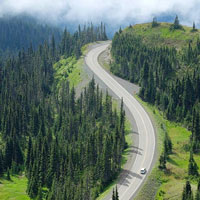 The opening reception for the Annual Photography Faculty Exhibition is on Friday, Jan. 24, from 5-7 p.m in the May Gallery. The Small Wall Gallery exhibit, titled "People and Portraits," will be on display to the public through Feb. 21.
Faculty from the Webster University photographers include Francesco Arese Visconti, Thomas Barkman, Bill Barrett, Claudia Burris, Dan Dreyfus, Krista Rose Frohling, Christine Giancola, David Hanlon, Dominique Macaire, David Moore, Buddhaporn Srisupawat, Matthijs Uivel and Matt Weber.
May Gallery events are free and open to the public. Gallery hours are Monday through Friday, 9 a.m. to 9 p.m., and Saturday and Sunday, noon to 5 p.m. The May Gallery is located on the second floor, west wing, of the Sverdrup Building.