In the News: Chess in BBC, Woolf on torture, Psihountas on MBA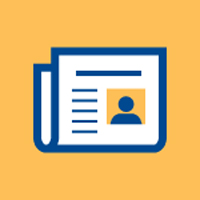 Recent news media coverage involving Webster University community members includes:
Woolf in STLMAG Q&A on APA, Torture, Human Rights
Linda Woolf is the subject of a Q&A in St. Louis Magazine on her efforts to strengthen ethical codes in the American Psychological Association, keep psychologists out of interrogation sites, and get the APA to follow UN conventions against torture.
Woolf is professor of psychology in Webster's College of Arts & Sciences and has spent more than a decade leading change after revelations of psychologists' participation in torture interrogation tactics.
Asked what her agenda is as president-elect of the APA's division of peace psychology, she said:
"To see more knowledge about human rights within psychology. I asked a group of 75 psychology teachers how many were familiar with the U.N. Universal Declaration of Human Rights. Only two hands went up. Canada signed onto 15 or the 19 protocols in the declaration. The U.S. has signed onto five. This country has largely turned its back on the international human rights issue."
Read the full Q&A in St. Louis Magazine.
Psihountas in Ladue News on Flexibility of MBA Program for Working Adults
Professor and MBA program director Debbie Psihountas is quoted in the Ladue News for an article about how MBA programs serve working professionals:
"Psihountas notes that more than 90 percent of Webster's MBA students are working professionals, and many also juggle family obligations with work and education. With that in mind, the MBA program allows for flexibility.

"We offer the opportunity to move seamlessly between online courses and classroom-based courses," she says. Classes that do require on-site instruction are offered at a number of locations, including the main campus in Webster Groves and satellite campuses at Westport Plaza; in Downtown; at Winghaven near O'Fallon, Missouri; and at Scott Air Force Base in Illinois. She recommends students start slowly, with one course per term in the beginning, "to be able to judge how well coursework and study fit into the work, family and other commitments the student already has."
Read the full story at in the Ladue News.
Webster Team in BBC Feature on International Chess Hub
Webster University is part of a BBC feature on how St. Louis has become a world hub for chess. The article references Webster's four-time national championship collegiate team, as well as the impact with after-school chess programs being introduced in more than 100 local schools:
"Around St Louis there is now an extraordinary clustering of chess activity. Three local universities offer chess scholarships, covering the tuition fees of top players. They include Webster University, which houses SPICE, the Susan Polgar Institute for Chess Excellence. Brainy Spice herself, Susan Polgar, was the first woman in history to earn the grandmaster title by successfully competing in chess tournaments. She's built a college team at Webster that would trounce almost every national chess team in the world.

"And chess is not just funded at university level. It's been introduced in after-school classes in more than 100 local schools, including all the schools in the Ferguson-Florissant School District."
Read the full BBC Magazine feature here.