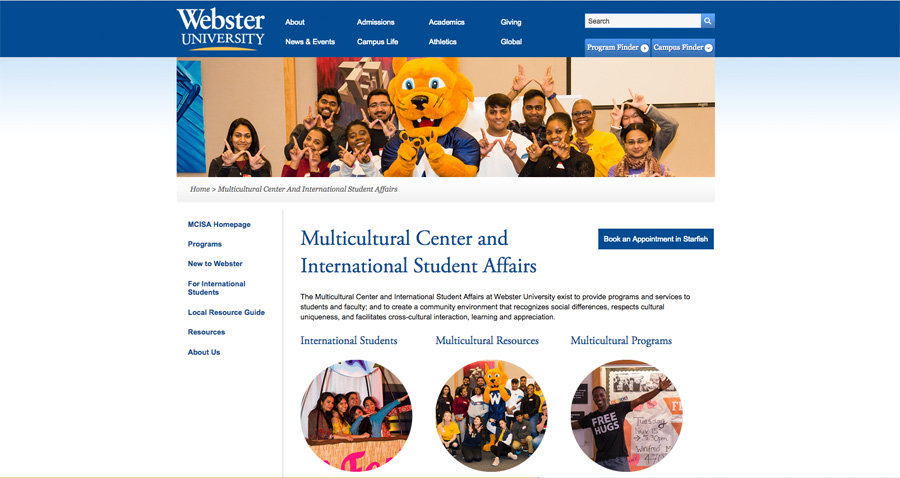 MCISA a new website! Check it out at webster.edu/mcisa. Whether you are a new or returning student to Webster, MCISA provides resources to help you through the school year. Need to find a hair salon? A bank? A restaurant in Webster Groves? Need some career advice? MCISA has you covered, go over to webster.edu/mcisa for more information.

The Multicultural Center and International Student Affairs (MCISA) exists to provide programs and services to students and faculty. MCISA creates a community environment that recognizes social differences, respects cultural uniqueness, and facilitates cross-cultural interaction, learning and appreciation.
Students can schedule appointments with staff members using Starfish through their Connections or can stop on by the MCISA office located at 536 Garden Avenue, on the main campus in Webster Groves.
For more information, email mcisa@webster.edu or follow them on Facebook and Instagram @wumcisa.