Remembering Ahmad Zain, Webster Alumnus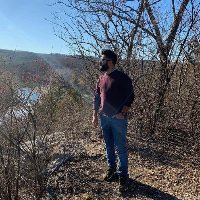 Muhammad Ahmad Zain, 2019 graduate of the Walker School of Business and Technology, passed away on April 1 from COVID-19.
Originally from Pakistan, Ahmad completed his studies at Webster University main campus in St. Louis, Missouri graduating with an MA in Information Technology Management and a graduate certificate in ERP with SAP. Ahmad recently took a promising job offer in New York to work as a business analyst in his field of study. This was a long sought-after opportunity and he had just begun his work there when the outbreak began.
He was a strong student and a beloved member of the international student community at the Webster Groves main campus. He regularly attended MCISA programs and often helped his fellow students in times of need. His pleasant and friendly demeanor made him a wonderful friend and classmate. We are deeply saddened by his loss and invite students, alumni, faculty and staff to honor his memory by sharing their memories and paying their respects to his family on the MCISA Facebook page.