Call for Messing Faculty Award Applications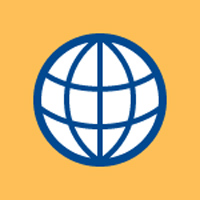 The Office of the Provost and the Office of Academic Affairs are now accepting applications for the 2016 Wilma and Roswell Messing, Jr. Faculty Award.
Every year since 1977, the Messing Faculty Award has been presented to a full-time faculty member for international summer activity that strengthens the curriculum of the faculty member's department or improves the teaching/learning relationship. The award will fund travel and activities in Summer 2016.
The 2015 Messing Faculty Award winner was James Robey, chair and assistant professor, in the department of dance, Leigh Gerdine College of Fine Arts. During the summer, Robey was invited to teach an intensive one-week Teacher Training Workshop and Master Classes for high school age students at the Centre Stage School of the Arts in Singapore.
Prior to teaching the workshop and Master Classes, he taught Dance as an Art Form at Webster Thailand as part of the Faculty Mobility Program, taught at the Mahidol University in Bangkok, and then travelled to Italy where he was invited to present work at the Roma Fringe Festival as part of the Faculty Research Grant he was awarded.
"The Messing Award made for an incredible summer of learning, teaching, and adventure," Robey said. "From Webster University Thailand to Mahidol University in Bangkok to Centre Stage School of the Arts in Singapore to the Roma Fringe Festival in Italy, I was able to teach, experience performances, perform, and learn about teaching the arts in different cultures. The experience has transformed how I look at the arts and education both in the global community and here at home."
The deadline for applications is Monday, Nov 16. For more information, view the full 2016 Wilma and Roswell Messing, Jr. Faculty Award call for proposals [PDF].