Changes in Military Operations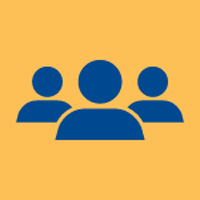 Webster University is pleased to announce that Brig. Gen. Mike Callan, USAF (Ret.) has been named Special Assistant to the Provost for Military Affairs and Director, Scott Air Force Base.
Callan has served as Webster's associate vice president for Military & Government Programs since 2012. As special assistant, he will advise the provost on issues related to military affairs and direct the Office of Military Affairs (OMA). The OMA will focus on student groups and clubs, including Veterans and ROTC, and development of partnerships with military organizations such as the Fallen Patriots and National Military Family Association. In his role as director of Scott AFB, Callan will work to build enrollment and awareness of Scott AFB.
The OMA will be housed at Scott AFB. Jason Blakemore, Webster's Veteran Association VetSucess on Campus (VSOC) counselor, will continue in his vital role supporting our veteran population from the Webster Groves campus.
Sean Coleman, Captain, USN (Ret.), has been appointed Associate Vice President for U.S. Military Campuses and Government Programs and Regional Director – National Capital Region. Coleman, who was named Webster's National Capital Regional Director in 2011, will continue in that role and will also be responsible for leading Webster University's military campuses throughout the U.S. He will retain his primary base in the DC area and will regularly spend time at the Webster Groves campus.
Changes are effective Oct. 1, 2015.