Webster Sponsors Missouri Community College Convention in Branson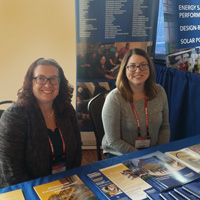 Webster University was a sponsor for the 54th Annual Convention of the Missouri Community College Association in Branson, Missouri, Nov. 7-9, a gathering of faculty, staff, administrators, and trustees from the state's 12 community colleges.
The Office of Admission's Chrissy Gilbert and Kelsey Bourne attended the convention, representing Webster in the tradeshow, and also presented the breakout session How to Help Prepare Students for a Successful Transfer.
Gilbert also had the opportunity to address all the convention attendees prior to Friday's keynote luncheon, sharing campus and transfer updates on behalf of Webster.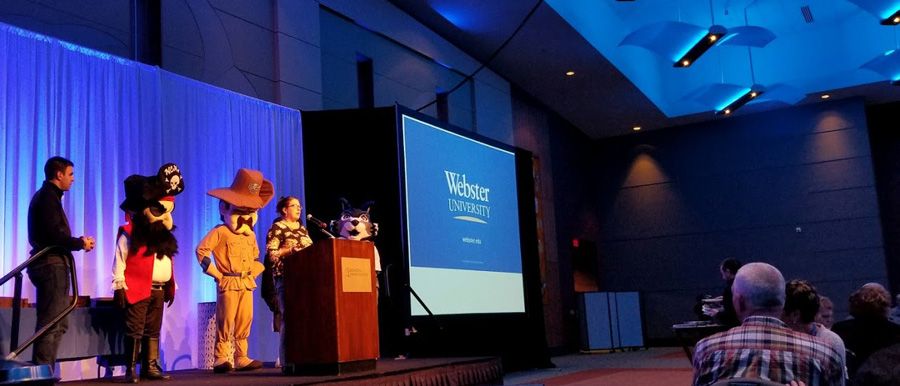 The Missouri Community College Association (MCCA) is a statewide organization through which Missouri's community colleges work together to advance common agendas. MCCA brings the state's colleges together for advocacy, professional development, information, and collaboration.
For more information on the Missouri Community College Association or the annual convention visit mccatoday.org.