Webster Music Education Director, Choral Teacher in Residence in North Carolina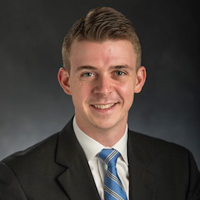 Stuart Chapman Hill, director of Music Education in the Department of Music in the Leigh Gerdine College of Fine Arts at Webster University, is teaching this summer at the Governor's School of North Carolina a residential summer enrichment program for academically or intellectually gifted high school students.
The Governor's School, running June 18-July 25, was founded by then-Governor Terry Sanford in the 1960s and is administered by the state's Department of Public Instruction. Students gain admission through a competitive nomination, application, and audition process, and concentrate in one of 10 academic areas (Art, Choral Music, Dance, English, French/Spanish, Instrumental Music, Math, Natural Science, Social Science, Theater) while also pursuing a common curriculum in philosophy and ethics.
"I am one of the Choral Music instructors and also teach a course called Area III (the ethics course)," Hill said. "There's lots to love about the gig—not least the opportunity to spend some time in my home state and give back to a program that was especially powerful and inspiring for me as a student.
"I consider this work essential to my ongoing development as a music educator and music teacher educator. Working with these high schoolers each summer keeps my teaching practice fresh and helps me remain engaged with the same musical-pedagogical questions that I push my Webster students to explore in foundations and methods classes. I can't be the kind of music teacher educator I want to be unless the music teacher part of me remains alive and well."
Stuart Chapman Hill, PhD, is assistant professor of music at Webster, where he leads the Women's Chorus and teaches courses in choral music education. A published composer, Hill also maintains an active research profile, and presented research findings at numerous conferences this past academic year.