July 17: Celebrate National Ice Cream Day at Serendipity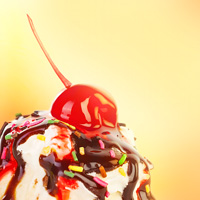 The U.S. Postal Service is dedicating the Soda Fountain Favorites Forever Stamps featuring the cold, sweet treats beloved by people of all ages, on Sunday, July 17, National Ice Cream Day. The ceremony will be held at 2 p.m. at Serendipity Homemade Ice Cream Parlor in Webster Groves.
Serendipity Homemade Ice Cream will run ice cream specials every hour that day. Some of the activities include Silly Jilly the Clown, a balloon artist, a coloring page where children can create their own stamp and a local band at 6 p.m.
The First-Class Mail Forever booklet of 20 stamps features five different illustrations: a double-scoop ice cream cone, an egg cream, a banana split, a root beer float and a hot fudge sundae. The words "FOREVER*USA" are featured along the right edge of each stamp.

July 17, 2016, marks National Ice Cream Day's 32nd celebration. In 1984, President Ronald Reagan designated July as National Ice Cream Month and the third Sunday of the month as National Ice Cream Day.

Soda Fountain Favorites Forever Stamps Dedication Ceremony
Sunday, July 17, 2 p.m.
Serendipity Homemade Ice Cream
8130 Big Bend Blvd.
Webster Groves, MO