Olsen Named NCR Academic Director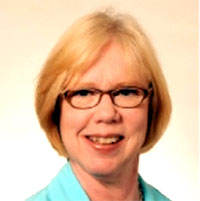 Kristina Olsen has been named regional academic director for Webster University's National Capital Region campus locations.
Olsen has been an adjunct faculty member with Webster for over a year, teaching corporate social responsibility classes in the graduate program in Business Management. She has also taught and developed classes at University of Maryland, Catholic University of America and other colleges for both online and face-to-face programs.
Olsen retired from Bell Telephone Laboratories (Lucent/AT&T), where she served as a project manager and software architect/engineer for over 15 years. Olsen holds master's degrees in Computer Science (MS – Northwestern Uuniversity) and Business (MBA - University of Montana), and a PhD in Theology from Catholic University of America.
In addition, Olsen serves on the Advisory Council for Financial Literacy and Management in Ministry at Seattle University's School of Theology and Ministry. She lives in the Washington, DC, area where she is active in church work and she enjoys playing classical guitar.