New Office 365 Tools Available in Canvas for Fall 2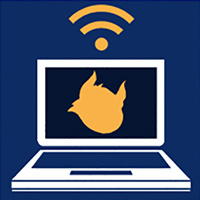 Starting Oct. 11, Canvas users will be able to access and use Office 365 applications from directly within their Canvas courses.
To learn more about using OneDrive, Powerpoint, Word, Excel, and other tools with Canvas, join an upcoming webinar offered at a variety of times to suit your schedule.
New features
Student File Uploads from OneDrive:

Students will be now be able to submit assignments directly from the OneDrive files.

Collaborations in the Cloud Using Powerpoint, Excel, and Word:

The Collaborations tool now allows classes and groups to collectively edit Office documents.

Easy Access to OneDrive Files:

Faculty and students will have quick access to browse their OneDrive files from the course navigation menu.

Link to OneDrive Files from Pages and Modules:

Faculty members developing course materials can link directly to materials in their OneDrive via the External Tool option.
For more information about the features of this integration, see the details on Instructure's website.
Available webinars
Click here for more info and to register for one of the following sessions:
Monday, Oct. 22, 11 am.-12 p.m.
Tuesday, Oct. 23, 4-5 p.m.
Wednesday, Oct. 24, 11 a.m.-12 p.m.
Thursday, Oct. 25, 4-5 p.m.
Friday, Oct. 26, 11 a.m.-12 p.m.
For questions, please email the Faculty Development Center.