News Around Webster: Alumnus Bunch veteran award, Cosic film at Russian festival, Presenters at transgender conference
Recent professional news and achievements for Webster University faculty members include: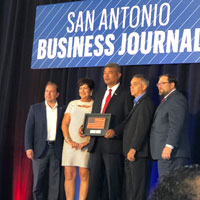 Alumnus Chuck Bunch Receives Veterans in Business Awards
Webster University alumnus Charles ("Chuck") Bunch, USAF (ret.), was recognized by the San Antonio Business Journal as one of 14 honorees for the 2019 Veterans in Business Awards. The inaugural awards honor San Antonio's military veteran business leaders and companies for outstanding practices not only in business but in supporting veterans in the workplace and beyond.
Bunch serves as the military relations director for USAA, the United Services Automobile Association. He served in the USAF for 20 years in aerospace medical service and graduated from Webster University with an MBA in 2003.
2019 Veterans in Business Awards: Chuck Bunch (Video)
Ćosić Film Included in St. Petersburg Film Festival Nov. 26-29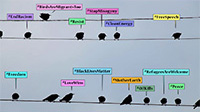 Webster alumnus and adjunct faculty member Zlatko Ćosić will screen an original film, Even the Birds Know It, at the Green Vision International Environmental Film Festival in St. Petersburg, Russia Nov. 26-29.
The festival aims to encourage, increase public awareness and demand for high-quality environmental and documentary-style films to the Russian audience, ultimately bringing awareness to sustainability and environmental problems especially to the eastern Baltic Sea region.
Cosic is an alumnus and adjunct faculty member in the Electronic and Photographic Media Department of Webster's School of Communications .
Michl, Laurence Presents at the Transgender Spectrum Conference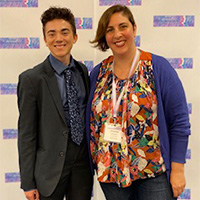 Webster University alumni Taylor Michl presented "Trans Abroad: Research Findings from a Project Exploring the Study Abroad Experiences of Trans and Gender Expansive Students" and current Webster student Elliot Laurence presented "The Transgender Military Ban: The Necessity of Activism" at the 2019 Transgender Spectrum Conference held on Nov. 8-9 at Washington University. Several other Webster students served as volunteers for the conference.
Webster University Office of the President, Office of Diversity and Inclusion were sponsors of the event, along with other area universities. Over 450 people from around the U.S. attended including students of Webster University. As the sixth annual conference, this was the second year Webster was represented on the executive planning committee.
Click here for more information about the conference.