News Around Webster: Spears, Davis, Christeson, Aaron
Recent professional news and achievements for Webster University community members include:
Spears Wins CISO Leadership Award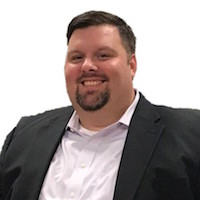 Billy Spears, adjunct faculty member at the Webster University Irvine metro campus location, won the Evanta Global CISO Breakaway Leadership Award in the category of Influence.
He received the award Aug. 21 at Evanta's 6th Annual CISO Executive Summit in Hilton Head, South Carolina.
Spears is senior vice president and chief information security officer at loanDepot. He teaches cybersecurity courses in Webster's George Herbert Walker School of Business & Technology.
"Billy has been with the Irvine campus since we launched the MS in Cybersecurity program and taught our very first course," said Brian Dozer, Webster Irvine director.
"He is an exceptional communicator and really cares about our students. He has been a great champion of the Irvine campus and our cybersecurity program and we are very proud to have such an incredible expert teach our students."
Christeson to Speak at National Marketing Conference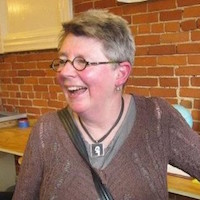 Con Christeson, adjunct faculty member in the School of Communications, will speak at the National Arts Marketing Project (NAMP) Conference in Seattle, Washington, in November 2018. NAMP is a division of Americans for the Arts.
The education-oriented conference brings together more than 600 marketers of the arts. Along with a colleague, Christeson will present an experiential workshop for artists and arts professionals.
Christeson has been teaching speech communication courses at Webster University since 2005.
Outside of Webster, she is the managing artist for Metro Arts in Transit, St. Louis.
Davis Co-Writes Chapter on Trump's Media Effect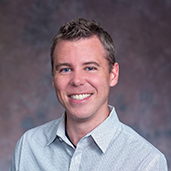 New School of Communications faculty member Dorian Hunter Davis has co-written a chapter appearing in a textbook scheduled for release in September.
The chapter is called, "Tweet the Press: Effects of Donald Trump's 'Fake News!' Epithet on Civics and Popular Culture."
The book, "President Donald Trump and his Political Discourse: Ramifications of Rhetoric via Twitter," is edited by Michelle Lockhart and will be published by Routledge.
Read more on the School of Communications news feed here.
Aaron Film at French Quarter Festival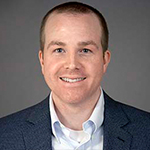 "Forever Waves," a film edited by Chris Aaron, assistant professor in the School of Communications, premiered at the French Quarter Festival over the summer.