News Around Webster: George, Gregg, McBride, Stiles
Recent professional news and achievements for Webster University community members include:
Stiles Psychology Papers Published This Fall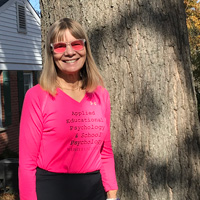 Debbie Stiles, professor of Applied Educational Psychology and School Psychology in the School of Education, has two additional psychology publications in 2019.
One article, "Researching the effectiveness of Tree of Life: An Imbeleko approach to counseling refugee youth," was published online Sept. 12 in the Journal of Child & Adolescent Trauma and will be published in print in a forthcoming issue.
Supported by a Webster University Faculty Research Grant, the article was co-authored by Stiles, Esa Alaraudanjoki, Lisa Wilkinson, Keary Ritchie, and Kelly Ann Brown. It is the fifth published article that Deborah Stiles has co-authored with Applied Educational Psychology and School Psychology graduate students.
An additional psychology publication will be published in the next issue of the International Psychology Bulletin, a publication of the American Psychological Association. The article, "The Myriad of Problems Encountered When Conducting Psychological Research with Refugee and Asylum-Seeking Youth," is co-authored by Ana Marin Pavon and Toby Macklin. It was also supported in part by a Webster University Faculty Research Grant to Deborah Stiles.
An earlier publication was featured this past summer: "Rooted in community and culture: Ethical dilemmas in efficacy research on Tree of Life counseling for refugee and asylum-seeking youth," in The Peace Psychologist.
McBride in Human Resource Management Competition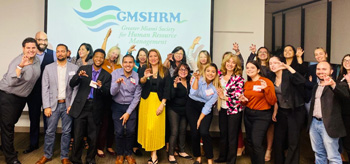 Jovan McBride, a third-year student in the Management Department and student of Webster faculty member Ece Tuncel, attended the Greater Miami Society of Human Resource Management Legal Update Conference where he learned about about law and policy.
At the conference, he finished in third place in the Student Human Resource Management competition.
McBride is a Dr. Donald M. Suggs scholar.
Gregg Presents at Sixteenth Century Society
Ryan Gregg presented his paper, "Francesco da Sangallo's Beard: Artistic Identity in Portraits of Cinquecento Sculptors," at the Sixteenth Century Society & Conference held in St. Louis last month.
Gregg is associate professor and chair of Webster's Department of Art, Design and Art History in the Leigh Gerdine College of Fine Arts. He is also a 2019 Wilma Roswell Messing Jr. Faculty Award recipient. Last month he visited Truman State University, where he spoke with students at his alma mater and presented on Florentine Renaissance Art.
George Mentors College-Bound High School Students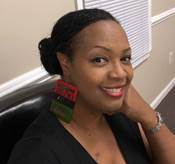 Rebecca George, a Counseling program faculty member at the Columbia, S.C. campus location, recently conducted an Essay Writing workshop for local high schools students to support their college application process.
On a Saturday morning with a dozen students, George reviewed the basics of essay writing and crafting a well written personal statement for their college applications. Students received one-on-one support in brainstorming ideas and fleshing out supporting ideas.