News around Webster: Gregg's 'City Views,' Schoellhammer on Syria, Liberati on Counseling, De Giorgi in Geneva
Recent professional news and achievements for Webster University faculty members include:
Gregg Publishes Book on Habsburg, Medici City Views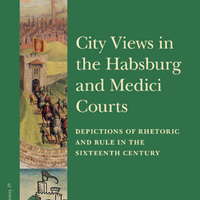 Ryan Gregg's new book, "In City Views in the Habsburg and Medici Courts: Depictions of Rhetoric and Rule in the Sixteenth Century," was published by Brill.
In the book, Gregg relates how Charles V, Holy Roman Emperor, and Duke Cosimo I of Tuscany employed city view artists such as Anton van den Wyngaerde and Giovanni Stradano to aid in constructing authority. These artists produced a specific style of city view that shared affinity with Renaissance historiographic practice in its use of optical evidence and rhetorical techniques.
History has tended to see city views as accurate recordings of built environments. Bringing together ancient and Renaissance texts, archival material, and fieldwork in the depicted locations, Gregg demonstrates that a close-knit school of city view artists instead manipulated settings to help persuade audiences of the truthfulness of their patrons' official narratives.
Learn more about the book at Brill.
Adm. De Giorgi in UN Special
Admiral Giuseppe De Giorgi, visiting professor of international security at Webster Geneva, was profiled in UN Special. The former chief of staff of the Italian navy is teaching international security this spring at the Geneva campus.
"I met Professor Oreste Foppiani (Head of the Department of International Relations at Webster University), when I was Chief of Staff. His passion, competence and intellectual lucidity on maritime issues in general and maritime security in particular struck a chord. My contribution to the curriculum of the MAIR will concentrate on the renewed importance of seas and oceans vis-à-vis future peace in the world. It is my intention to offer my students the direct testimony of a man who participated in events of international significance."
Read the interview on page 34-35 of the November 2018 issue [PDF].
Liberati Publishes on Counseling and Male Body Image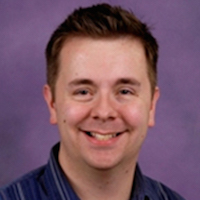 Ryan Liberati's "Counselor competence with male body image disturbance" was published in the Alabama Counseling Association Journal (42(2), pp. 49-57).
The article explores how counselors can treat males struggling with body image disturbance through narrative therapy.
Liberati is associate professor and the School Counseling coordinator in the Department of Professional Counseling, in Webster's College of Arts & Sciences.
Schoellhammer in Jersualem Post on Europe's Role in Syria after U.S. Withdrawal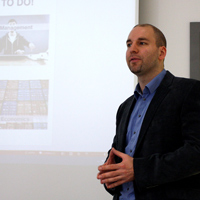 Webster Vienna faculty member Ralph Schoellhammer's editorial about what the U.S. withdrawal from Syria says about Europe's ability to manage international conflicts appears in the Jerusalem Post.
"It has become clear in recent years that the European Union has not developed an alternative to traditional geopolitics, but cultivated an absence from it," he writes. "Talks about a European Army, as recently announced by French President Emmanuel Macron, make a regular appearance in discussions about the future of Europe, but those involved know that the likelihood of concrete action remains low."