News Around Webster: Kaiser, Saisanan, Palmer, Woolf, Hulsizer, Stiles
Recent professional news and achievements of Webster University community members include:
Kaiser, Saisanan Na Ayudhya Present Research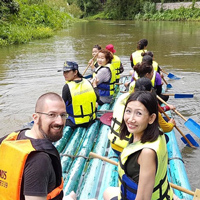 DJ Kaiser, associate dean of the School of Education, and Yupa Saisanan Na Ayudhya, coordinator in the School of Education, co-authored an article, "Promoting Inclusion through English for Organic Farming and Ecotourism in ASEAN Countries: A Thai Example," which appears in the The VietTESOL International Conference 2017: English Language Education in Diverse Contexts.
This collaboration between a doctoral candidate in Webster's new Doctor of Education program and one of the program's faculty involved a visit last summer to Thailand, where the two spent two full days at Suanphet Riverside Resort and Farm, learning about the English language and media literacy needs in this community.
After a presentation on this at the VietTESOL International Conference in Thai Nguyen, Vietnam, in December, Kaiser and Saisanan Na Ayudhya wrote up their observations and recommendations for publication in this journal.
Palmer Publishes on Teaching HR Management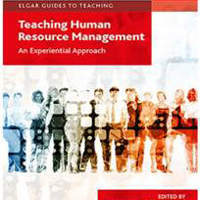 Julie (J.P.) Palmer, associate professor of human resources in the George Herbert Walker School of Business & Technology, contributed two cases to the recently published book , "Teaching Human Resource Management; An Experiential Approach," edited by Suzanne C. de Janasz and Joanna Crossman.
Palmer's cases include:
Performance-App: Who to Hire?
Performance Evaluation Exercise/Role Play
"Teaching Human Resource Management: An Experiential Approach," was inspired by the success of professional development workshops on experiential learning in human resource management held at the Academy of Management Conference. Each year for the past five years, presenters brought their "tried and tested" experiential learning activities to share with academics and practitioners who are looking to expand their repertoire of experiential activities.
This text allows instructors to take advantage of a wide range of "ready-to-go" exercises that have evidence behind them. The book fills an important gap, by providing practical examples of experiential learning in human resource management.
Woolf, Hulsizer, Alaraudanjoki,

Stiles at APA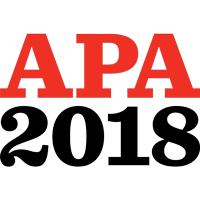 Linda Woolf, Michael Hulsizer, Esa Alaraudanjoki, and Debbie Stiles presented at the Annual Convention of the American Psychological Association (APA).
During the convention, Woolf delivered the Randal M. Ernst Lecture, titled "Politics, Sex, Religion, and Rights: Controversial Topics in the Classroom." Woolf, professor, psychology and international human rights in the College of Arts & Sciences, was elected to the position of chair-elect of the Public Interest Caucus of the APA. She also served as a representative for Division 35 (Psychology of Women) to the APA Council of Representatives, APA's legislative body.
Hulsizer, professor of pyschology and Woolf gave two presentations together, "Meet Me in Saint Louis: Psychology at the Fair," and "Preparing Psychology Students for the Current War on Science."
Also at the convention, Alaraudanjoki, visiting international scholar in School Psychology in the School of Education, and Stiles, professor of Applied Educational Psychology and School Psychology, presented their poster, "Creating Collaborative, Applied Psychology, Intercultural Research Experiences for Graduate Students."
Additional authors include adjunct faculty members Jane Lucas and Jameca Falconer and school psychology graduate students Sonja Brewer and Centron Felder. The poster describes the common elements in the 44 faculty-student professional presentations about intercultural topics that were given at national and international conferences from 2011 until 2018.
Stiles Presents with Students at ISPA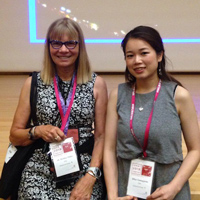 Stiles and Rika Yamaguchi, an applied educational psychology student and Japanese instructor, attended the International School Psychology Association conference July 25-28, where they gave a presentation, "Child Rights, School Psychology, and the Shootings at Marjory Stoneman Douglas High School in the United States."
An additional author on the presentation is applied educational psychology student Hyun Young Choi.