News Around Webster: Welsh, Hill, Guterman, Glaveanu
Recent professional news and achievements for Webster University community members includes:
Welsh Presents on Thai Culture at ASIANetwork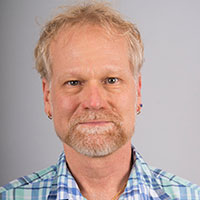 Keith Welsh, professor of Religious Studies in the College of Arts & Sciences, recently presented at the 27th Annual Conference of the ASIANetwork in San Diego, which promotes Asia in the Liberal Arts.
The paper Welsh presented was titled "Karma or Anti-Karma: Teaching Thai Culture using Chart Korbjitti's 'The Judgment.'"
Learn more about the ASIANetwork conference here.
Visit Webster's Religious Studies department here.
Guterman on Fictional Portrayals of Politicians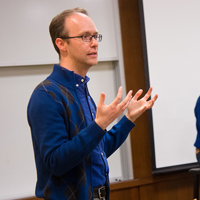 Gad Guterman, associate professor in the Conservatory of Theatre Arts in the Leigh Gerdine College of FIne Arts, presented a paper at this year's Popular Culture Association national conference in Washington, D.C. This presentation was made possible through the Faculty Research Grant.
His work, "Straight out of Central Casting: Supreme Court Justices Onstage," considered how fictional portrayals of the Court complicate the idea that Brett Kavanaugh and Neil Gorsuch were choices "out of central casting," as often touted by President Trump.
Learn about the programs in the Conservatory here.
Glaveanu on Creativity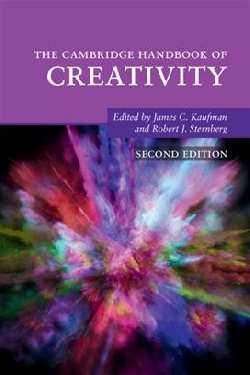 Webster Geneva's Vlad Glaveanu, head of the Department of Psychology and Counseling and director of the Webster Center for Creativity and Innovation (WCCI), has co-authored four chapters in the upcoming Cambridge Handbook of Creativity, 2nd edition.
This is the leading scholarly resource in the field of creativity research, covering a wide range of topics and bringing together eminent contributors from this area of study.
Glaveanu co-authored two chapters on Creativity: A Historical Perspective and Theories of Creativity (with James C. Kaufman), another chapter on Cultural Perspectives on Creativity (with Todd Lubart, Herie de Vries, Ana Camargo and Martin Storme), and the final chapter in the text, What is and What Can Be: The Scope and Possibilities of Creativity and Creativity Research.
Learn more at Webster Geneva here.
Hill Leads Two CHARIS Women's Chorus Concerts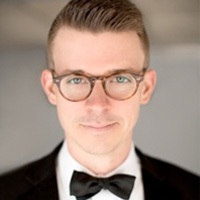 Stuart Hill, director of Music Education in the Department of Music in the Leigh Gerdine College of Fine Arts, led CHARIS, the Saint Louis women's chorus, in two-weekend concerts April 26-27.
"I've been the Artistic Director for CHARIS for almost two years and in many ways I see it as a critical counterpart to my work here at Webster," said Hill. "CHARIS stands as a powerful example of what mission-oriented community music making is all about: the choir exists to make art and enjoy fellowship with each other, but also to sing repertoire and to engage in actions that uplift and support women and the LGBTQ community."
CHARIS performed Friday, April 26, and Saturday, April 27, at 8 p.m. at the Missouri History Museum.