News Around Webster: English Faculty Upcoming Works, Saisanan at NVivo, Stiles on RMHRN, Advisors at NACADA
Recent professional news and achievements for Webster University community members include:
West Commissioned for Play in Chicago Series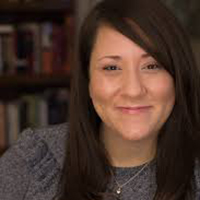 English Department adjunct faculty member Calamity West has been commissioned to write a new play, "PANGEA," for the Jackalope Theatre Company of Chicago's New Frontier Series.
"PANGEA" is a metamodern play exploring the continental divide of the present and past.
This innovative series will give audiences the chance to follow the creation of four new plays from their conception through their development to the opening curtain.
Gruenloh Selected for Stowe Story Labs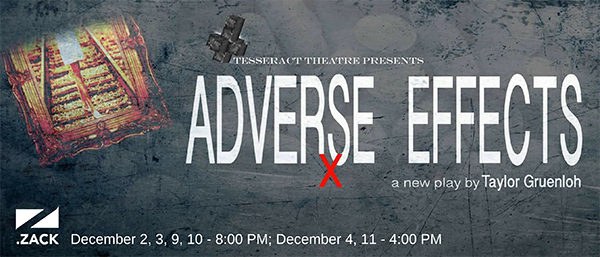 Fellow English Department faculty member Taylor Gruenloh was selected to participate in the Stowe Story Labs October Narrative Labs, where he'll work on a screenplay called "Adverse Effects."
Stowe Story Labs brings top emerging screenwriters, filmmakers, and creative producers from around the world together with seasoned industry professionals to help get projects made and seen.
From the Kranzberg Arts Foundation:
"Adverse Effects" tells the story of the unexpected death of Phil and Jessica daughter, now they must find a balance in their marriage while struggling with being middle class in the Midwest while battling against the interests of pharmaceutical reps, medical researchers, and a local journalist looking for truth."

Saisanan Presents at NVivo Virtual Conference 2020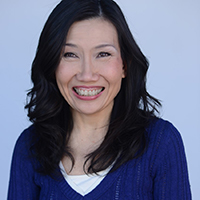 Yupa Saisanan, coordinator of Recruitment and Communication in the School of Education, presented her paper Qualitative Research in a Changing World at the NVivo Virtual Conference 2020 on Sept. 23. The NVivo Conference allows participants to meet, learn and network with peers and experts worldwide as they examine global impacts on and trends in qualitative research.
Saisanan's paper is an interdisciplinary study that develops an Oral Communication approach as a new qualitative research approach to critically analyze digital media communications and understand how media affect people and culture patterns.
Saisanan developed her methodology on the oral communication characteristics discussed in author Walter J. Ong's book Orality and Literacy: The Technologizing of the Word and media literacy concepts discussed in Art Silverblatt book Media Literacy: Keys to Interpreting Media Messages.
Stiles on Steering Committee of Refugee Mental Health Resource Network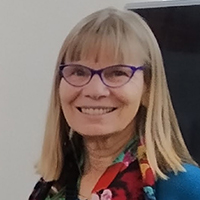 Debbie Stiles, professor, School of Education, is now serving as a member of the Steering Committee of the Refugee Mental Health Resource Network (RMHRN), an Interdivisional Project of the American Psychological Association.
Since the RMHRN was developed in 2016, this organization created a searchable database of volunteers and produced 17 webinars for those interested in volunteering with refugees, immigrants, and internally displaced people (IDPs).
Stiles' role on the Steering Committee will be to advocate for the needs, well-being, and rights of children and adolescents who are refugees, immigrants and IDPs.
Webster Advisors present at the NACADA 2020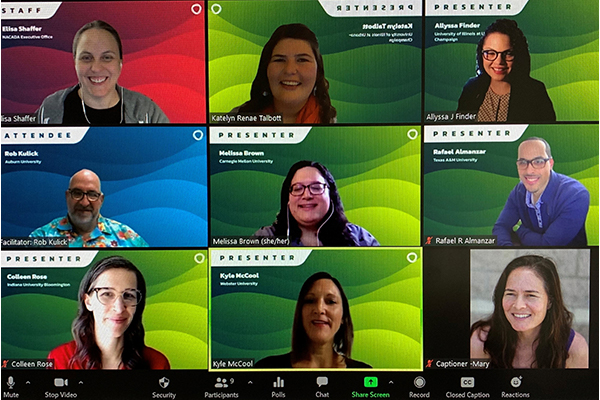 Kyle McCool, senior director for Academic Advising, and Jordan Wienke, advisor for International Student Academic, were selected to present at the annual NACADA, the Global Community for Academic Advising. The Conference was scheduled to take place in Puerto Rico but converted to a virtual environment.
McCool was part of a panel presentation titled All Aboard! A Panel on Graduate Student Online, Hybrid, and Campus Orientation Models, which showcased graduate orientation practices worldwide, including online, campus, and hybrid programs. Models represented serve international students, traditional students, and encore career students. The panel included discussing the successes and challenges of implementing, revamping and sustaining graduate orientation models in colleges and universities.
Wienke's panel, My Friend Said I Should Attend This Session, focused on why international students depend on friend recommendations regarding their educational experience and how advisors can work with and not against those friendships. This session explored best practices on how an adviser should be the source of information for university policies, rules and regulations while acknowledging that friendships are critical to student success and retention.