Nominations Open for Webster Athletics Hall of Fame Class of 2021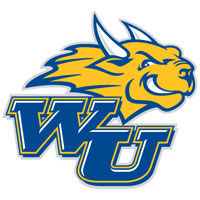 The Webster University Athletics Department has begun accepting nominations for new members into its Athletics Hall of Fame. The deadline for nominations for the Class of 2021 is Oct. 2, 2020.
Former Webster players, coaches, and teams, and other individuals who have made significant contributions to the Athletics program are eligible for selection to the Hall of Fame. One change that was made in the last several years was the requirement of graduation of a nominee needing to be eight years, prior to nomination, instead of five years.
Student-athlete nominees will be considered by the following criteria overall:
Attended and graduated from Webster University.
Graduated from Webster at least eight years prior to their nominations
Demonstration of excellent academic achievement in the classroom
An excellent record in an intercollegiate sport while in attendance at Webster
Significant contributions in their chosen profession post-graduation from Webster
Demonstrated significant service and leadership in the community and/or athletics
Requirements for all categories and nomination form to be submitted online can be found at Webster Athletic website.

The Webster Athletics Hall of Fame Class of 2021 induction ceremony has yet to be announced due to the ongoing COVID-19 pandemic. The ceremony is normally held in early February.
Last year, Webster inducted its 11th all-time Hall of Fame Class of 2020:
Greg Murphy, men's golf, 2003-06
Andy Rudroff, men's soccer, 2006-09
Craig Schaefer, baseball, 2008-11
Jenna Steiner Sladek, women's soccer, 2006-09
Crystal Wilson Wurth, softball, 2001-02
Niel DeVasto, retired athletics administrator and former sports information director, 1984-2017
Webster Athletics Hall of Fame
The Webster University Athletics Hall of Fame was established to honor those who reflect the department's mission of success in the classroom, on the field of competition, and in the community. Since the Hall of Fame's inception in 2010, Webster has inducted a total of 50 into its Athletics Hall of Fame, including 45 student-athletes and five coaches/administrators.