NSEA Student Employee of the Year Nominations Due Feb. 27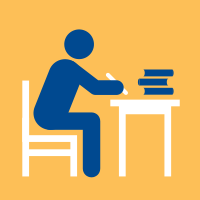 As a part of Webster's membership in the National Student Employment Association (NSEA), we have the opportunity to nominate one of our student employees for recognition at the state, regional, and national level for Student Employee of the Year.
The student who is chosen at any of the previously mentioned levels receives recognition and a financial award from NSEA.
Please take the time to nominate your deserving student employee(s). Recognition at any level would be a great achievement for the selected student and Webster.
Nomination Criteria
The nomination process and criteria will be a little different this year due to the requirements set by NSEA. In order to be eligible, students need to have been employed in the department for at least three months and maintain at least a 3.0 GPA.
NSEA will review nominated students in four areas:
Attributes – Provide an example that demonstrates the nominee's greatest attributes and how these attributes enhance their contributions to the position.
Expectations – Provide an example of how the nominee goes above and beyond the expectations listed in their job description.
Leadership/Style – Leadership: Provide an example of how the nominee's leadership skills, initiative, or style helped to improve how your office functions. Style: Describe the quality of the nominee's work style and how their style of work is well suited for your department.
Impact – Provide an example of the positive impact the nominee has had on your department, campus, or community.
How to Nominate
The Student Employee of the Year Nomination Form must be fully completed and submitted by 12 p.m. on Feb. 27 in order to be considered.
Thank you for all you do to make the Student Employment Program a success!
Submitted by Braden Watson, student employment coordinator, Office of Financial Aid