Marissa Cope Joins Office of Institutional Effectiveness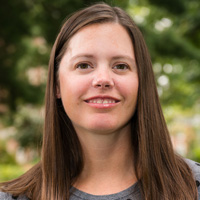 The Office of Academic Affairs is pleased to welcome Marissa Cope as the Assessment & Accreditation Analyst in the Office of Institutional Effectiveness.

In her role, Cope will be responsible for managing the University's official documents related to institutional, programmatic and country/national accreditation.
She will also be responsible for coordinating the collection of student learning outcomes assessment reports across the University as well as serving as the day-to-day administrator for Tk20.

"Marissa's direct experience with the HLC accreditation process, especially as it relates to Criterion 4 and student learning, will be essential as the University prepares for its reaffirmation this academic year," said Nancy Hellerud, Vice Provost. "Additionally, Marissa's efforts in this new role will greatly improve Webster's capacity to manage and be strategic about its accreditation requirements."

Cope brings over 14 years of higher education experience to her role. She has presented on multiple areas of student learning outcomes assessment including assessment design, curriculum mapping, and organizational development. Prior to joining Webster, she was the program director for Strategic Planning and Assessment in the Division of Student Development at Saint Louis University. She earned her B.A. in Psychology from Illinois Wesleyan University and an M.S. in Psychology and M.Ed. in Higher Education both from Iowa State University.