First Fridays Faculty Webinars from Online Learning Center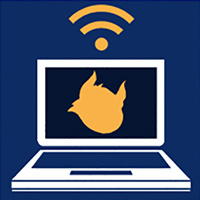 First Fridays is a monthly webinar series that aims to provide faculty with strategies, techniques and tools that increase learning and support student success. Each session will provide 30 minutes of subject matter and 30 minutes to engage in discussion, connect with colleagues, share best practices and ask questions.
Sept. 2: Military Students
Join the Online Learning Center and fellow faculty for First Fridays Friday, Sept. 2, as senior advisor for Military Amy Carroll and Memphis site director Joey Edwards share how we can best support Webster military students.
Topics will include understanding our demographic data, military culture, and the role of faculty in supporting our military students.
You can RSVP for this session and all upcoming First Friday sessions here.