WorldClassRoom Training Available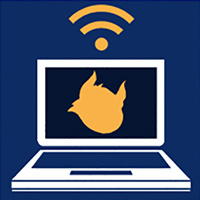 All instructors are welcome to join members of the Online Learning Center for two new upcoming webinars.
Delivered and facilitated by the Support, Training, and Technology team in the Online Learning Center, these one hour webinars will cover topics that all faculty members who are new to using WorldClassRoom will consider useful and helpful as they fully incorporate the use of the online tools of WorldClassRoom into their teaching, with the goal of increasing engagement with students.
Each webinar will be offered two times and recorded for future viewing.
Getting Started with WorldClassRoom
Audience: New Users
Description: Participants will learn where to find WCR, how to log in and navigate the interface, and will receive an overview of the available tools for engagement and communication with students. Also included in the webinar will be tips on creating, sharing, and organizing content.
Gaining Speed with WorldClassRoom
Audience: New, plus any users wanting a refresher
Description: Participants will learn more about how and why to use some of the tools in WCR, including Announcements, SpeedGrader, and the New Gradebook to create an engaging environment for students. Information will also be provided about modifying and enhancing assignments with Turnitin, Rubrics, and Plagiarism prevention strategies.