Webster Orlando to Move Near Creative Village Downtown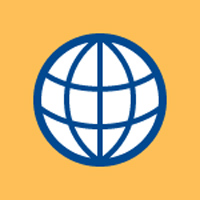 ORLANDO – Webster University will merge its two locations in Orlando into a downtown space that is more convenient for current students and the community. The new site – 501 W. Church St. - is less than one block from the Amway Center, home of the Orlando Magic basketball team, within walking distance from many major downtown corporations and only blocks away from the proposed Creative Village educational hub.
Webster University will sublease a full-floor space totaling 37,000 square feet. Mike Phipps from CBRE represented HD Supply and Joe Hills from JLL represented Webster University. Classes will be offered at the new location in summer of 2016. There also is enough room to allow Webster to dedicate space for collaborating with community partners.
"Our students, faculty and the community will be pleased with the new space," said Nicolas Spina, regional director of Florida operations and director of the Orlando campuses for Webster. "Besides being centrally located and allowing us to combine the resources of our two existing campuses, the space will also allow us to dedicate space to work on creative projects and issues with the community. Webster administration, faculty and staff are fully engaged and committed to furthering the ongoing success of Orlando and central Florida."
For example, Webster University will explore creating a Cyber Security Incubator at the new location. This will allow students and faculty in Webster's Cyber Security Program to work with area businesses and non-profit organizations to identify existing and emerging security issues and collaborate on how to collectively secure computer networks, protect consumer data and share information on how to be a better protector of information. Other potential uses for the space also will be looked at.
Webster University has had a presence in the Orlando region for 25 years. It has been searching for a new location for the past year, as it needed space for classes, offices, laboratories and easy access to parking for students.
"This lease transaction will allow Webster University to further expand its facilities to serve a growing student base in the Orlando area," said Joe Hills, Vice President of JLL. "The university will provide innovative academic programs that will help cultivate future talent and further enhance our growing tech sector in downtown Orlando."
The new location is about four blocks from the proposed Creative Village, the former site of the Amway Arena in Downtown Orlando. The current proposal is to turn the 68-acre mixed-use, transit-oriented, urban infill neighborhood into an area for high-tech companies, colleges and universities. Both the University of Central Florida and Valencia College have proposed having a presence in the redevelopment area.
The space will need to be remodeled to meet the University's needs. Once completed, the office will have 11 state-of-the-art classrooms, 2 computer labs, 2 conference rooms with breakout spaces, 10 offices and video conferencing capabilities for WebNet+ classes. The University expects to move in to the space in May and will offer the first classes at the site in June.
For more information about Webster University, including a list of programs offered in the Orlando area, visit http://www.webster.edu/orlando/.
With its home campus in St. Louis, Missouri, USA, Webster University (www.webster.edu) comprises an action-oriented global network of faculty, staff, students and alumni who forge powerful bonds with each other and with their communities around the globe. Founded in 1915, Webster is a private non-profit university with almost 20,000 students studying at campus locations in North America, Europe, Asia and Africa and in a robust learning environment online. The university is committed to delivering high-quality learning experiences that transform students for global citizenship and individual excellence.