Professor's 'Palacios' Wins Film Awards Across the U.S.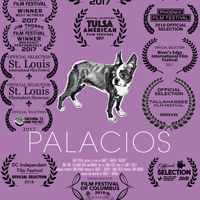 Webster University faculty member David Rocco's new feature film "Palacios" is winning festival awards and has been acquired for distribution.
"Palacios" was produced and shot by Rocco '08, a Webster alumnus and assistant professor in the Electronic and Photographic Media Department of Webster's School of Communications.
The feature about a widow and an inner-city teen recently received Best Narrative Feature and Best Cinematography for a Narrative Feature at Cincinnati's Over-the-Thine International Film Festival. Previously, the film won Best Feature, Best Actress, and Breakout Performance at the Jim Thorpe Independent Film Festival in Pennsylvania.
While screening at over 15 festivals from Long Beach to Washington, D.C., it was acquired for domestic and international distribution by Freestyle Digital Media for a 2018 Fall release.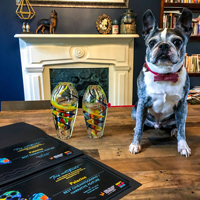 Over the last year, Rocco has won two first-place awards for his work in experimental film; however, "Palacios" is his first win for cinematography in the feature film category.
About the Film
"A widowed woman and an inner-city teen spend the Fourth of July holiday together on a midwest city rooftop, where they create an unlikely bond that forces them to stop ignoring the circumstances that placed them there together."
Learn more and watch a trailer at palaciosmovie.com.