Centre Francophone Presents 'Pardon my French!' April 29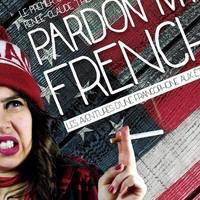 The Centre Francophone presents Pardon my French!, a one-woman show by Renée-Claude Thériault on April 29 at 3 p.m. in the Winifred Moore Auditorium. The French-Canadian comedian will present her hilarious new play about her culture "chok" in the United States.
Synopsis:
Exactly three years after saying that she would rather starve than to move to the States, RC has her one-way ticket to Chicago in hand and two luggage containing everything she owns. Thinking she is ready for whatever America has in store for her, she quickly realizes that things are quite different across the border and that chasing the American Dream isn't quite what it's cracked up to be.
"US-eh" is the story of her adventures in her host country, containing the best (and worst!) moments she experienced so far. This comedic show is filled with laughter, truth and of course, maple syrup.
This production will be presented entirely in French. Admission is $10, free for Webster University students.