Submit Parent Emergency Fund Nominations by Feb. 23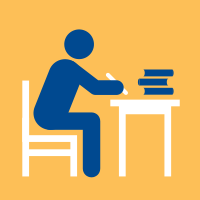 The Parent Emergency Fund gives financial assistance to qualified students enrolled at Webster when the parents are unable to provide. This need could arise from the death or severe illness of a parent, a guardian's job loss, or other grave circumstance. Webster University donors who contribute to this fund make it possible to award a Parent Grant that helps bear the cost for families in need.

The Webster University Parent Council started the Parent Emergency Fund in 2016 and are looking for recommendations for the grant to be given out in March 2018. The Parent Council awarded grants to two students in 2017.
Awardees must be full-time undergraduate students (13 credit hours or more), with continuous enrollment at Webster and a cumulative grade point average of 2.0 (on a 4.0 scale). All awarded funds will be transferred to a student's account to assist in paying off their balance only.
If you know of a student in need, please visit www.webster.edu/parents/parent_fund to nominate them by Feb. 23, and to learn more information.
Please contact Billy Ratz, director of Parent & Student Programs, with any questions at 314-968-7007 or ratzwil@webster.edu.