Year-End Payroll Reminders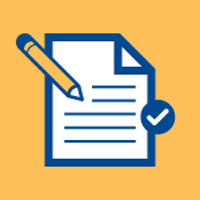 All employees have the opportunity to opt-out of paper and receive W2s in electronic format only in January 2016.
Please choose a sustainable and secure delivery of your W2 as follows:
1. Log in to the ADP portal (portal.adp.com), where you can manage your Webster pay and benefits
2. Select the Pay and Taxes tab, then Annual Statements.
3. Next, select the Go Paperless link and follow the instructions.
Verify Your Personal Records
Please also take a moment to verify the accuracy of personal information in our records, including your social security number, emergency contacts, address and phone numbers. The accuracy this information is particularly important as this information for our completion of your W2 in 2016.
You can view and update this information as follows:
While in the ADP portal (portal.adp.com)...
...Select the Personal Information tab and view the information under the General, Emergency Contacts, Address and Phone Number drop down menu.
The menu options on these screens allow you to Add to and/or Edit the information herein.
You also have the ability to amend your tax withholdings, as follows:
While in the ADP portal (portal.adp.com)...
...Select the Pay & Taxes tab and view your elections under the Tax Withholding drop down menu.
Clicking on the hyperlink for Federal or Worked in State will allow you to submit amendments to your Federal and State W4 elections.
From Vickie Fredrick, associate vice president and assistant treasurer