Storm Named Title IX Coordinator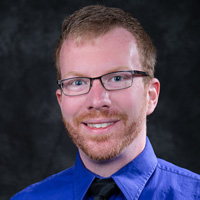 Webster University announces that University conduct officer & deputy Title IX coordinator Philip Storm has been named Title IX coordinator, effective Jan. 1, 2018. Storm will assume these duties in the wake of associate vice president and chief human resource officer Betsy Schmutz' retirement this month.
In his role as deputy Title IX coordinator, Storm supported the University community by coordinating educational and training opportunities for our student populations and by serving as the lead investigator for reports of misconduct involving students. As the Title IX coordinator, his role will shift to ensure the overall compliance with Title IX. This will include educational programming and trainings for our entire university community and collaborating with community members to provide a positive and safe environment.
"Phil brings a great deal of Title IX experience that is also specific to Webster," said President Elizabeth (Beth) J. Stroble. "We will rely on his prior experience, his studied approach to new Title IX developments, and the confidence members of our community have in Phil's leadership. We know that he is committed to the University's efforts to maintain a safe learning and working environment that is free of discrimination, harassment, sexual violence, and other forms of misconduct for students, faculty and staff."
"During the past two years, I've had the privilege of serving our community as a Deputy Title IX coordinator on our Title IX team," said Storm. "As our University continues to grow and change, our needs and resources also change. I'm excited to transition into this new role as we seek to meet these needs. One of the keys to our success has been and will continue to be the relationships we are able to cultivate throughout the University. I'm looking forward to continuing to strengthen these partnerships in supporting our community."