Plagiarism Prevention Program Changes Effective June 2020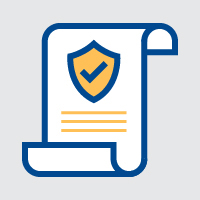 In fall 2019, three focus group meetings convened to discuss potential improvements to the Plagiarism Prevention Program. Participants included deans, faculty, advisors, and staff.
The recommendations from these meetings and other data have led to the following changes that will be effective June 2020:
Name change: The PPP will now be called the Academic Integrity Education Program (AIEP).
Time limit: Students added to the AIEP will have 12 weeks to complete the program. Requests for a continuation of the program may be addressed to the AIEP administrator.
Concurrent enrollment: During the AIEP's 12-week time frame, students will remain enrolled in their other courses. This adjustment will specifically help students reliant on scholarships and/or financial aid as well as international students, who will be assured an additional period of uninterrupted visa status while they work to complete the AIEP.
These program updates will better serve students and faculty at Webster and align with Webster's mission to ensure high quality learning experiences that transform students for global citizenship and individual excellence.
For more information, contact Carolyn I. Brown, assistant director of the Academic Resource Center, at (314) 246-7668 or carolynbrown04@webster.edu.