COVID-19 Prevention and Awareness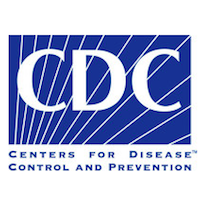 The following message was distributed to the Webster University community on Sunday, March 8:
To the Webster University Community:
As we continue to monitor news about the spread of the COVID-19 (Coronavirus) outbreak, we want to re-iterate the best practices for preventing its spread.
While each day brings news of more countries and cities where cases have been detected, including St. Louis County, health officials emphasize that there are actions each of us can take to prevent its spread.
With that in mind, we hope each member of our community reads and follows guidance from the Centers for Disease Control and Prevention (CDC):
Wash your hands often with soap and water for at least 20 seconds. If soap and water are not available, use an alcohol-based hand sanitizer with at least 60% alcohol.
Avoid touching your eyes, nose, and mouth with unwashed hands.
Avoid close contact with people who are sick.
If you are sick, stay home.
Cover your cough or sneeze with a tissue, then throw the tissue in the trash.
Clean and disinfect frequently touched objects and surfaces.
The CDC FAQ also has several resources regarding what is known about the virus, how it spreads, and what to do if you are sick.
As a reminder, health advice and information on Webster's operational response to COVID-19 are available at www.webster.edu/covid19, which will be updated frequently as developments warrant.
As communicated last week, Webster's COVID-19 Task Force has been established and will be convening frequently to assess the latest information and advise our global community accordingly. The COVID-19 Task Force met today, Sunday, March 8, and much of the information contained in this note was discussed. The full listing of the members of the task force can also be found on our webpage, www.webster.edu/covid19.
Safety, clear communication, and education will remain our goals throughout this challenging time. Please remain calm and we will continue to bring you important updates for all members of our community.
Julian Z. Schuster
President
Richard Meyer
Interim Chief Financial Officer