President and Provost's Faculty and Staff Holiday Party Dec. 7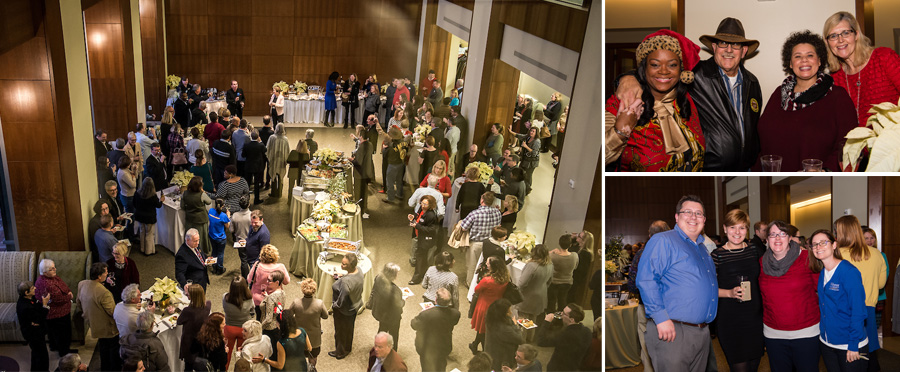 President Beth Stroble and Provost Julian Schuster invite St. Louis-area faculty and staff to celebrate the holiday season with good friends and good cheer, Friday, Dec. 7, from 4-5:30 p.m., in the Edward Jones Commons of the East Academic Building.
Holiday Donations for
Affton Christian Food Pantry
In the spirit of the season, guests are invited to bring monetary or donations for Affton Christian Food Pantry to the party, for collection.
Food and personal care donations needed:
Dry beans
Canned beans
Hearty soups and chili
Boxed meal preparations such as Stove Top, Hamburger & Tuna Helper, Rice-A-Roni, Lipton Mixes, etc.
Soap, shampoo, detergent, tooth paste, etc.
Toilet Tissue
The Affton Christian Food Pantry, now with 15 member churches, continues to adapt to meet the ever-growing need for food assistance. The ACFP is a 501c3 non-profit organization which relies on donations from people just like you to feed those in need in the Affton area. The ACFP is located at 4960 Heege Road, as part of the newly renovated St. George Parish Center.