Professional Development: Supporting Students with Autism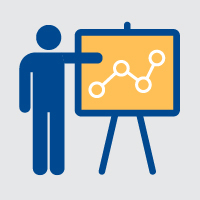 Faculty and staff interested in learning about what we can do to support students with Autism Spectrum Disorder (ASD) are invited to participate in a free online professional development course Dec. 2-13.
The course, "How Can I Help Students on the Spectrum?," is offered by Disability Access Information and Support (DAIS) and will be hosted by DAIS founder Jane Jarrow, Ph.D., and co-facilitator Bonni Alpert, EdD. Jane and Bonnie bring more than 30 years of experience as direct service providers for students with disabilities.
If you are interested or have questions about this course and/or other DAIS courses, please reach out to Nellie Hopmann, Academic ADA Coordinator, at chopmann22@webster.edu no later than Monday, Nov. 25.
About the class
With the increase of students on the autism spectrum on our college campuses today, some of the hot button topics we are likely to cover include:
How can we gracefully and tactfully deal with hygiene issues, and how can we promote others to do the same?
What accommodations are appropriate and reasonable for this population – where's the access issue?
What other supports are necessary in order to retain these students without compromising the experience of others? Which campus resources can we tap into and how do we use them for our own benefit, the students, and other campus constituents?
Discipline – the difference between norm and policy violations. How do we navigate these differences in practice?
A full description of the course, as well as other course offerings, can be found on the DAIS website .