2019-20 Provost's Faculty Fellows
The Provost's Faculty Fellows Program is an opportunity for faculty members to contribute to the leadership of key strategic efforts of Webster University on a part-time basis by partnering with Academic Affairs or its support units.
This opportunity allows faculty to work on special projects that are of particular interest and importance that take full advantage of the unique interests, skills, and academic backgrounds of the University's diverse faculty.
Two Provost's Faculty Fellows have been selected for the 2019-20 academic year. A description of their project focus areas appears below.
Karla Armbruster, English Department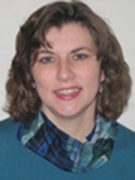 "'Only Connect': Enhancing Student-Centered, Problem-Based Learning at Webster University"
Karla Armbruster, PhD, will work with the Faculty Development Center to enhance our capacity to engage students and prepare them for solving "wicked problems" through problem-based, integrative education. She will lead a faculty learning community on problem-based learning, exploring how authentic problem solving connects disciplines and prepares students to apply their learning from various experiences.
Additionally, she plans to work with departments through the university to showcase problem-based, integrative learning in ways that strengthen the Webster brand and help students find, pursue, and display their work in these learning experiences.
Kate Parsons, Philosophy Department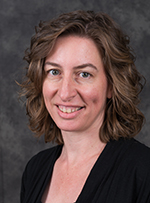 "Supporting Faculty-Led Experiences to Enhance Global Learning Opportunities for Underrepresented Student Groups"
Kate Parsons, PhD, will work with the Office of Study Abroad in developing best practices for enhancing faculty participation and student interest in study abroad/global learning. Her project features a focus on experiences that have the unique potential to attract, engage, and support underrepresented student groups in terms of class, gender and sexual identity, race and ethnicity, and ability.
Her activities will include organizing meetings with faculty to discuss topics in diversity and inclusion in study abroad, and facilitating discussions with students about obstacles, fears and challenges to study abroad. Parsons will develop resources, participate in assessment and professional development activities related to her project.