Provost's Faculty Research Grant Session: Learn from Successful Projects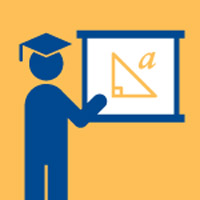 Join faculty panelists Jeffrey Carter, Michael Hulsizer, Eric Goedereis, Ravin Kodikara and Ece Tunnel on Tuesday, Oct. 4, at 3 p.m. in the Faculty Development Center (Emerson Library 420) for a panel discussion about faculty research projects and the role the Provost's Faculty Research Grant played in helping faculty members advance their scholarly work.
This session is an opportunity for faculty members who are considering applying for a grant to learn more about successful projects and the impact they have had on the scholarly work of those who received them. Whether you are new to the Provost's Faculty Research Grant process, looking for ways to continue to advance your scholarly work, or are just interested in the research these faculty panelists have conducted, you will enjoy this hour of information and discussions.
Michael Hulsizer, professor, Department of Psychology
Hulsizer's research interests are altruism and aggression, mass violence, prejudice and discrimination, hate groups, social influence & persuasion, international human rights, and peace psychology. He is a recipient of a number of faculty research grants, and his 2004 grant for research on mass violence, with colleague Dr. Linda M. Woolf, provided support for work represented in a variety of publications and presentations.
Eric Goedereis, associate professor, Department of Psychology
Goedereis is also the academic director of the graduate program in Gerontology, and co-chair of the Institutional Review Board. His research focuses broadly on health beliefs and behaviors across the lifespan. Projects within his Lifespan Wellness Lab have examined a variety of topics, including the use of social media to promote physical activity, obesity stigmatization, factors associated with the decision to pursue and commit to careers in STEM, and optimistic bias as it relates to health beliefs and behaviors. Goedereis is a recipient of multiple Faculty Research Grants and has supervised numerous student researchers on collaborative projects.
Ravin Kodikara, assistant professor, Department of Biological Sciences
Kodikara's current research interests are in two areas, physics education and behavioral changes of western harvester ants in response to physical changes in environment. In January of 2016, he was awarded the faculty research grant for collaborative research proposal with Victoria Brown-Kennerly on ant behaviour studies. Also, three of his research students (past and present) have received Provost's Faculty-Student Research Grants for their research proposals related to ant studies.
Ece Tuncel, associate professor, Department of Management
Tuncel's research focuses on examining the effects of cognition, emotion, and personality on individual decision making, particularly in negotiation settings. She is a recipient of multiple faculty research grants. Her research project examining agreement attraction and impasse aversion in negotiation was funded by a faculty research grant and recently published in Psychological Science. Her other research examining power, emotion, and personality in organizational and negotiation settings also received faculty research grants and are under review in such leading journals as Journal of Experimental Psychology: General and Organizational Behavior and Human Decision Processes. Tuncel teaches in the Doctor of Management Program and has supervised doctoral students on their dissertations.
Jeffrey Carter, chair and professor, Department of Music
An active composer, music director, vocal pedagogue, and performer, his musical interests range from musical theatre and the Great American Songbook to the cathedral choral music of Herbert Howells. Jeff has received two Faculty Research Grants in recent years, supporting his efforts to bring into modern performance some forgotten gems of American operetta, and providing support for recording and promotion of his solo vocal music with an eye toward publication. He also sponsored successful student research proposals in various fields of music. As director of Missouri Verses and Voices, he is currently a recipient of Missouri Arts Council grant funding.